Mobile Healthcare Technology Senses Healthy Growth with Wearable Devices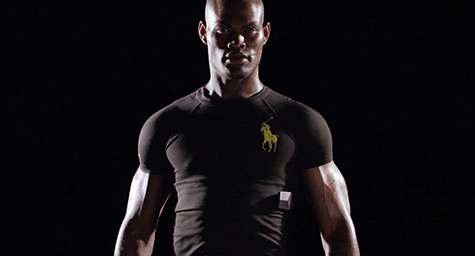 Don't expect wearable devices to wear out their welcome any time soon. In fact, these mobile healthcare devices are predicted to move into smart clothing and body sensors in the coming years, according to a recent report from market intelligence firm Tractica. By 2020, smart clothing shipments should hit more than 10.2 million units each year, while body sensor shipments should reach 3.1 million units per year. mHealthIntelligence.com featured more on how wearable devices are the perfect fit for healthcare.
Both smartwatches and smart-glasses are already on the market and making a major impact on consumers. These products have become popular because they instantly track health objectives and analyze body responses to help people proceed toward their wellness goals and let patients manage their health remotely.
Now, it appears that the next wave of wearable devices will place them directly into clothing.
Athletes are being attributed with driving acceptance for smart clothing. This fitness-focused market is craving sensor-infused shirts and shorts that track their biometric factors and render vital information, such as heart rate and muscle activity. This apparel is so appealing because it offers advanced tracking beyond the current capabilities of smartwatches and smart-glasses.
Beyond the athletic audience, smart clothing can benefit many other audiences. And its consumer base should expand as more people discover how it helps them maintain their health and wellness.
Wearable devices can help ill and elderly patients easily manage their conditions from the comfort of their homes. Body sensor equipment is becoming much more popular as pregnant women start using special baby and pregnancy monitors. And items like headbands and posture monitors and gaining greater usage in the mobile health technology space.
As you can see, wearable devices in all of their forms offer many rewards to consumers by seamlessly integrating into their lives to help them stay healthy.
Learn the latest in healthcare marketing. Contact MDG today at 561-338-7797 or visit www.mdgsolutions.com.
MDG, a full-service advertising agency with offices in Boca Raton and New York City, is one of Florida's top healthcare marketing companies and branding firms, whose healthcare clients include Dental Care Alliance, MDVIP, Max Planck Florida Institute, HCA East Florida, Primary Pharmaceuticals, and MD Now. MDG's core capabilities include branding, logo design, print advertising, digital marketing, mobile marketing, email marketing, media planning and buying, radio and TV advertising, outdoor, newspaper, video marketing, infographic development, website design and development, content marketing, social media marketing, and SEO. To learn more about the latest trends in healthcare marketing, contact MDG today at 561-338-7797.