Mobile Is the Driving Force in Facebook Profits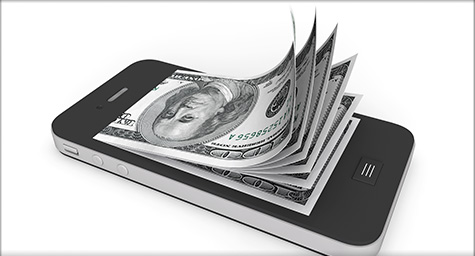 The latest update on Facebook is that the company has posted substantial growth in both revenue and profits for the second quarter and these gains have come mainly from mobile views of native advertising in the News Feed. These results reveal how Facebook continues to gain great ground in digital advertising, with the majority due to mobile. The New York Times reported on how mobile has become the top factor affecting Facebook's bottom line.
In the second quarter, Facebook's revenue reached $2.91 billion. This was a remarkable rise of 61% from the $1.81 billion reported for the same quarter last year. In addition, the company's operating profit margin soared to a record-high 48%, which indicated increased cost efficiencies.
And mobile has been the catalyst for all of these gains and growth. In fact, mobile devices accounted for almost two-thirds of Facebook's revenue, which currently comes mostly from ads displayed on Facebook's website and apps.
For further evidence of how mobile is powering Facebook's success, consider these staggering statistics:
More than 1 billion of Facebook's 1.32 billion monthly global users in June were using the social service at least partly on their mobile devices.
In 2013, Facebook comprised 5.8% of the world's estimated $120 billion in digital ad revenues and captured 17.77% of mobile ad spending, according to eMarketer.
In 2014, Facebook will earn almost 8% of the world's digital ad revenues and seize 22.3% of mobile ad spending, predicted eMarketer.
Looking forward, eMarketer expects these numbers to rise exponentially as people increasingly make their mobile phones their primary path to the Web.
Facebook's website and apps account for nearly one out of every six minutes that people spend online in the United States, according to comScore data.
"These are just phenomenal numbers," explained Ben Schachter, an Internet analyst at Macquarie Capital. "The core business is so strong that it's buying them time to be more conservative and deliberate in bringing out new products."
Discover how mobile is powering the growth of social media. Contact MDG today at 561-338-7797 or visit www.mdgsolutions.com.
MDG, a full-service advertising agency with offices in Boca Raton and New York, NY, is one of Florida's top branding firms. MDG's capabilities include print advertising, direct mail marketing, branding, logo design, creative, digital advertising, media buying and planning, radio and TV advertising, Web design and development, online video advertising, infographic development, email marketing, mobile marketing, content marketing, social media marketing, and SEO. To learn about the latest trends in advertising and branding, contact MDG today at 561-338-7797 or visit www.mdgsolutions.com.