Mobile is Where It's At—Literally | Mobile Marketing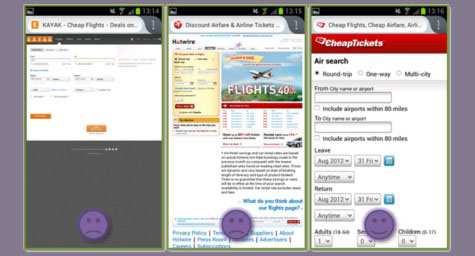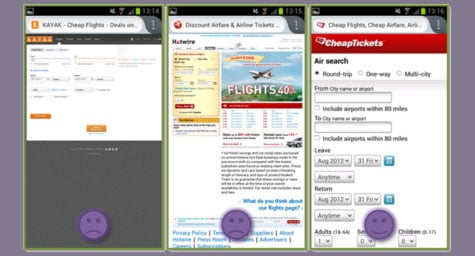 There's no denying that mobile is making a major impact on search. Ninety percent of smartphone users conduct local searches and 95 percent act on those searches within 24 hours. The convenience of using mobile search to find product details and online reviews has made mobile marketing a significant factor in consumer purchasing behavior. Mobile also makes it instantaneous for consumers to connect with their social media networks, where a full 90 percent of users trust recommendations from their social contacts. Coincidentally, smartphone and tablet users are much more inclined than desktop users to interact with digital media during the highest-traffic social media hours and receive more of those valuable recommendations. To show search marketers why mobile marketing has become a must today, MediaPost.com offered the following four mobile motivators.
1. Mobile is the Link to Local – Mobile makes it easier for consumers to find what they're searching for at a local location. Mobile supports local businesses and can drive consumers to both think and act locally. To promote local patronage, create content that is geo-targeted by writing copy relevant to consumers' immediate surroundings.
2. Mobile is Significantly Social – Social is having an increasingly strong impact on mobile, so it's wise to develop mobile marketing messages and ads with social interaction in mind.
3. Mobile Promotes Purchase – Many consumers use mobile search right before making a purchasing decision, so make it as simple as possible for them to complete their purchase. Use compelling calls to action and write copy focused on closing the deal.
4. Mobile Does Double Duty – Most mobile search is conducted at either the beginning or the end of the purchasing cycle, so it's vital to include content to meet the needs of both types of users. Feature facts and figures for those just starting their research, along with persuasive sales copy for consumers who are ready to buy.
The ubiquity of mobile devices and the ease of online search have led to the growing popularity of mobile search. Mobile marketing professionals must embrace this communication evolution and create content that speaks to mobile searchers by helping them find what they want, at any place and at any time.
To discover the power of mobile marketing, contact MDG today at 561-338-7797 or visit www.mdgsolutions.com.
MDG, a full-service Florida marketing firm with offices in Boca Raton and New York, NY, specializes in developing targeted Internet marketing solutions, exceptional creative executions and solid branding and media buying strategies that give clients a competitive advantage. Our core capabilities include branding, logo design, creative, digital marketing, mobile marketing, print advertising, direct mail marketing, media planning and buying, TV and radio, Web design and development, email marketing, social media marketing, and SEO.
Read more at MediaPost.com.