Mobile Marketing 2015: Rethinking Customer Acquisition, Intent Targeting | Trends in Mobile Marketing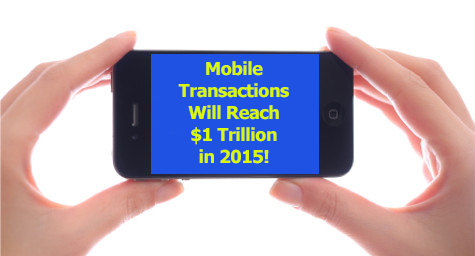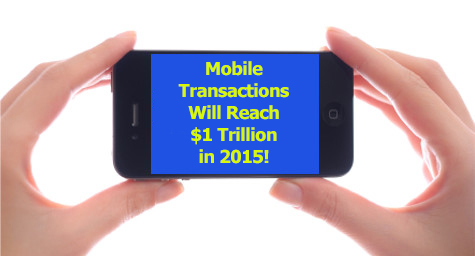 Mobile marketing continues to present outstanding opportunities for brands to reach and resonate with consumers, but too few companies fully understand the potential of this powerful platform. Many brands are trapped in traditional marketing mindsets and have not taken the time to update their customer acquisition practices and intent targeting strategies to appeal to the contemporary consumer. To show these businesses the rewards of taking more modern marketing approaches, Occam's Razor profiled two companies experiencing enormous success by simply re-thinking the way they go about customer acquisition, through the use of mobile marketing.
Skullcandy is one of these savvy brands recognizing that mobile marketing allows them to be seen as a helpful part of someone's life rather than an interruption. As a company that provides products for surfing and skiing consumers, they created a prominent mobile ad that directs people searching for surf- and ski-related information directly to their app download. The app includes all kinds of useful information on surf and ski conditions, as well as other relevant topics, rather than just serving as a hard sell for their merchandise. Of course, their products are clearly featured, but they avoid using aggressive sales tactics and simply position their products as useful accessories to create a pleasant user experience.
By using a mobile ad, Skullcandy made a wise choice given the popularity of mobile devices and the likelihood that their target audience would be on-the-go when in need of surf and ski information or products. Their decision to have the ad lead straight to an app showed their understanding that today's consumer uses their mobile device to find things instantaneously, so mobile apps can ultimately make the consumer's life easier. The goals of making life easier and providing an enjoyable user experience should drive the direction of a brand's customer acquisition marketing in order to maximize their sales and success.
In regard to intent targeting, TripIt is one company using mobile marketing in truly innovative ways. TripIt is a mobile app that organizes all of a consumer's travel information into a streamlined itinerary and makes it easy to access via any mobile device, which is ideal for travelers on the go. The app also provides relevant flight information, directions, and other useful travel data. By providing their travel details, consumers are literally feeding the app their personal data. The company wisely uses this data to position itself as a helpful resource. For example, the app tracks the travel route to gauge the intent of the trip and may notice that hotel information is missing. The app then sends a list of nearby hotels to the traveler to allow them to select accommodations and instantly fill the void in their trip. Chances are, the traveler won't want to waste time searching online for hotels and will quickly make a reservation.
This demonstrates TripIt's savvy use of intent targeting via mobile and should serve as a model for other companies. By serving as a helpful resource, companies can gain a consumer's trust and, subsequently, their personal data. Using this data to monitor the consumer's intent can enable the company to better target their needs and position themselves as a benefit instead of a bother. The mobile platform makes it quick and convenient for consumers to access or enter data at any time, as well as for companies to reach them anywhere. Remember, people appreciate intent targeting as long as it's done intelligently and subtly.
Both Skullcandy and TripIt are seeing great success with their mobile marketing strategies for customer acquisition and intent targeting. Fortunately, all of their efforts have been measurable since standard analytic tools can be used on mobile-friendly websites and mobile application analytics solutions can provide extensive data about apps.
Mobile marketing can be incredibly valuable, but it requires a business to think creatively, strategically, and unconventionally in order to provide user experiences that are worthwhile and make the consumer's life as easy as possible.
To learn how to add mobile marketing and intent targeting to your customer acquisition strategy, contact MDG today at 561-338-7797, email MDG or visit www.mdgsolutions.com.
MDG, a full-service Florida advertising firm with offices in Boca Raton and New York, NY, specializes in developing targeted Internet marketing solutions, exceptional creative executions and solid branding and media buying strategies that give clients a competitive advantage. Our core capabilities include branding, logo design, creative, digital marketing, print advertising, direct mail marketing, media planning and buying, TV and radio, website design and development, email marketing, mobile marketing, social media marketing, and SEO.
Read more at Kaushik.net/avinash