Mobile Video Ads are the Ones to Watch for Growth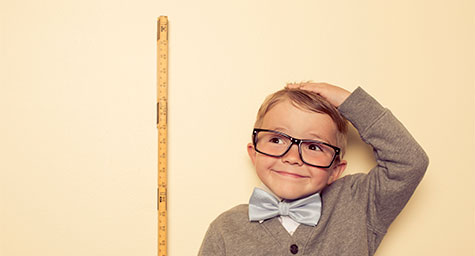 Mobile video ads have made a major impression on advertisers. Mobile video impressions grew 3.5 times in 2014, making it the fastest-growing category in mobile advertising. And video eCPMs were eight times higher than banner ads and two times higher than rich-media ads. These were just a few of the findings from the recent Opera Mediaworks' State of Mobile Advertising report, which also revealed that video accounted for one in every 10 mobile ads delivered in the U.S. for the first time in history. For more insights on the value of video in mobile advertising, MediaPost.com shared highlights from the report.
Mobile Video Ads Have Captured Everyone's Attention
The mobile video ad format has been a hit with both advertisers and audiences. Its success has been attributed to its unique ability to engage consumers with compelling brand messages and powerful calls to action. The report revealed the extent of its impact:
36% increase in overall brand spending on in-app HD mobile video ads in Q3 2014 than in the previous quarter.
Around 90% video ad completion rates for campaigns on apps in the Shopping, Sports, Social, and Health & Fitness categories.
Entertainment brands most frequently use mobile video ads, with 22% of impressions coming from mobile video ad campaigns.
More than half of video ads served were in the short-form range of less than 20 seconds.
But apparently, it takes a lot of work to get digital audiences to click "play." The report noted that the best video ads combined outstanding content with well-integrated video ad placements. Together, these delivered the greatest consumer engagement and the highest ad completion rates. Many advertisers have followed this format and tapped into a steady stream of success.
A World of Opportunity
While the United States has been an early adopter of mobile video ads, the rest of the world is following our lead, as the report revealed:
The United States claimed 44% of mobile video ad impressions and 58% of its revenue.
The non-U.S. Americas such as Canada, Latin America, and the Caribbean have almost doubled their share of impressions during Q3 2014.
Non-U.S. Americas now account for nearly 1 in 10 mobile ad impressions globally.
Mexico and Argentina are the largest drivers of that ad impression growth
Will Kassoy, CMO and CEO of Opera Mediaworks and AdColony, affirmed that brands are continuing to invest in mobile video advertising and make it a key component of their marketing strategies. He attributed its popularity to the higher production value of its content and the insatiable demand from consumers for new and novel video experiences.
Watch what's happening in mobile video advertising. Contact MDG.
MDG is a full-service advertising agency and one of Florida's top branding firms. With offices in Boca Raton and New York City, MDG's core capabilities include branding, logo design, print advertising, digital marketing, mobile marketing, email marketing, media planning and buying, TV and radio, outdoor advertising, newspaper, video advertising, website design and development, content marketing, mobile marketing, social media marketing, and SEO. To discover the latest trends in branding and advertising, contact MDG.