Morgan Stanley Becomes First Financial Firm On Social Media Scene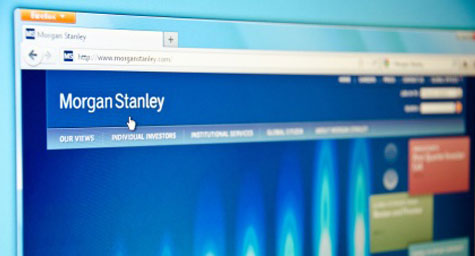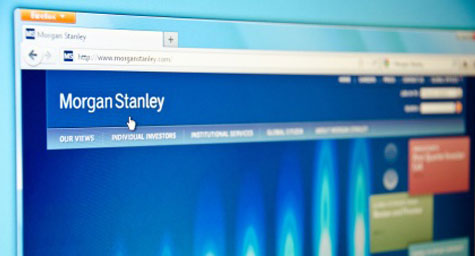 In a groundbreaking move for the financial industry, Morgan Stanley is venturing into the social media updates arena by trying out a pilot program that would enable its financial advisors to interact with clients on social media sites Twitter and LinkedIn through pre-approved public updates and private LinkedIn communications. Currently, Morgan Stanley advisors are only able to create profiles. RegisteredRep.com recently reported on the details of this digital development.
According to an internal memo, Morgan Stanley Smith Barney (MSSB) will soon let its 18,000 brokers post preapproved "static" updates on LinkedIn and Twitter. Shortly after, Morgan Stanley will start allowing a test group of nearly 600 advisors to send pre-approved tweets and status updates on major social media sites. In addition, users will be able to send LinkedIn messages, send invitations, request introductions and get involved on the site, but no personal recommendations will be allowed due to regulatory rules regarding testimonials.
While UBS and Merrill Lynch are beginning to allow private invitations and introductions on LinkedIn, none of the wirehouses permit public updates or direct messages. Only a few of the independent broker/dealers such as Commonwealth and Raymond James Financial are permitting real-time interactive conversations without pre-approval.
"We think this innovation is critical to our strategy," says Craig Pfeiffer, MSSB's vice chairman. "But it's also a new frontier and in any other experience it's always been good to walk into these situations. I would think of this as evolutionary."
Advisors will initially only be able to access and post to Twitter and LinkedIn strictly from the firm's own platform. Given the popularity of mobile devices and the round-the-clock nature of social media, the firm plans to eventually allow advisors to access the social media sites from instruments not connected to the firm.
"I think this is a pretty big step forward," says Mr. Pfeiffer. "It better aligns our clients' lives around technology and how they engage in their personal lives with their financial advisor."
Read the article at registeredrep.com.
MDG, a full-service Florida advertising agency with offices in Boca Raton and New York, NY, specializes in developing targeted interactive marketing solutions, exceptional creative executions and solid branding and media buying strategies. Our core capabilities include branding, logo design, creative, digital marketing, media planning and buying, TV and radio advertising, customer relationship management, direct mail, loyalty programs, public relations, Web design and development, email marketing, social media marketing and SEO. View MDG's creative marketing portfolio.