Multi-Location Marketing Budgets for 2019: 4 Trends to Watch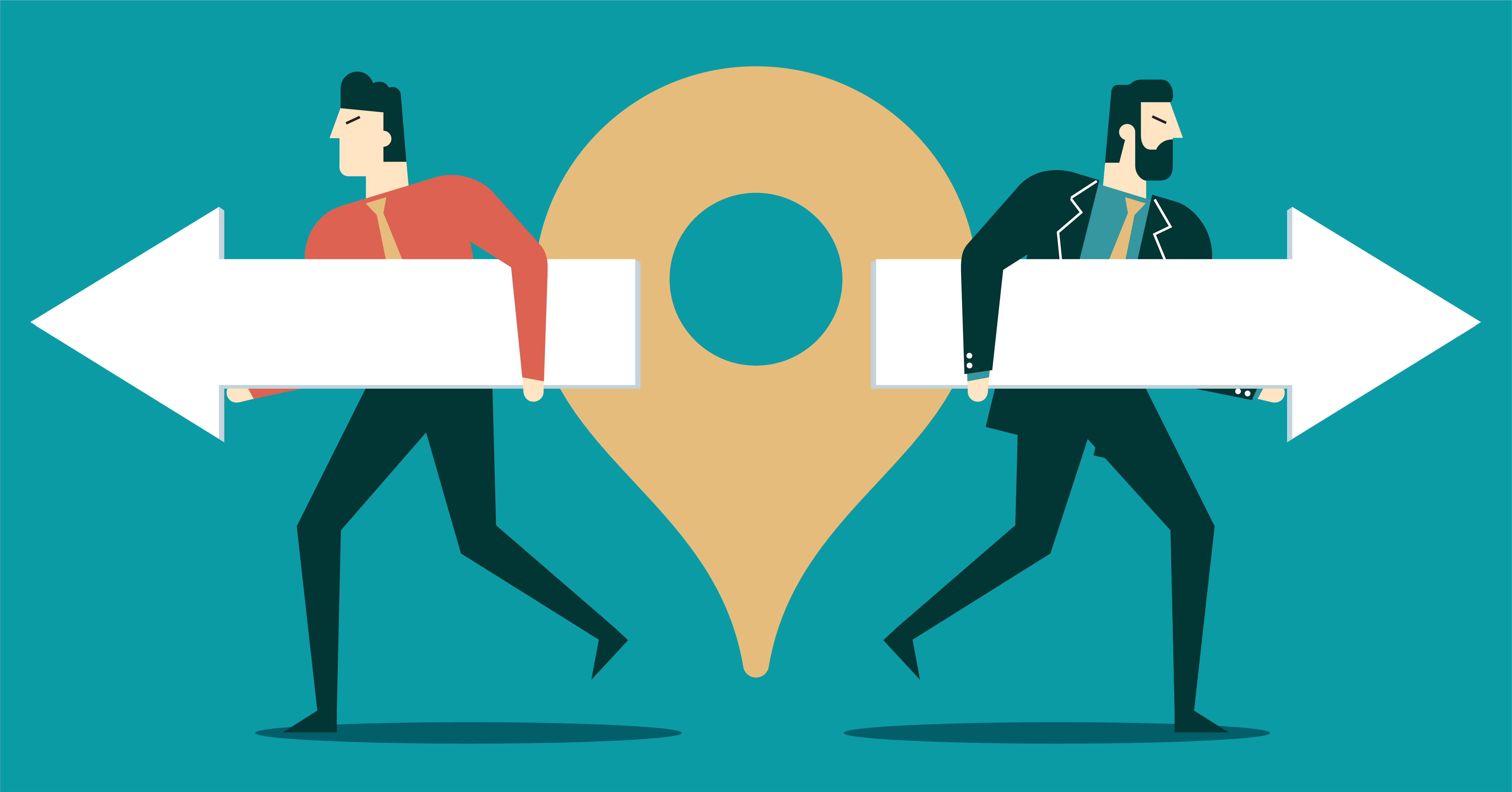 As multi-location marketers set their 2019 budgets, what trends should they be thinking about? Which tactics, platforms, and shifts in behavior should be top of mind?
To find out, MDG's team went through a host of recent analyst reports and industry surveys.
What emerged from the research are these four key marketing trends that every multi-location business should be watching closely—and planning for—in the year ahead.
1. The Power of Google My Business and Facebook Business
It's hard to overstate how essential both Google and Facebook have become to marketers. According to eMarketer forecasts, the two companies captured 57% of all US digital advertising spend in 2018—far more than all other firms combined.
And this power extends well beyond online advertising. Through products such as search, maps, and recommendations, Google and Facebook have become the primary platforms through which consumers find and research local businesses.
This means that the tools housed in the Google My Business and Facebook Business hubs are now central to multi-location marketing. Beyond simply ensuring that listings and pages are up to date—though that's essential—it's increasingly vital to understand the nuances of advertising, reputation management, and audience targeting on the two platforms. Moreover, as they compete for audiences and ad dollars, both companies have been rapidly evolving their business-focused features, a trend that is likely to accelerate next year.
2. The Importance of Localized Content Assets
In the past, it was possible for multi-location businesses to engage audiences mainly by creating content and experiences that were not specific to individual franchises/stores.
That time may be over. According to an analysis by the Local Search Association, 85% of consumer engagement now occurs with firms' local assets (pages for individual locations, content pieces, etc.), rather than with their broader brand assets.
Given that smartphones have made both social media and search more localized—it's now much easier to deliver posts, ads, and results related to geographically close businesses—this trend makes sense. Fundamentally, audiences value content from nearby firms and want to see pieces related directly to close locations. This means that multi-location businesses may increasingly need to invest in localized content pages and pieces.
3. The Effectiveness of—and Difficulty of—In-Person Events
When BrandMuscle surveyed 2,700 local marketers about the most effective marketing tactics, the poll delivered a surprising result: in-person events.
Marketers rank hosted events (held at their locations) and local events (such at booths at gatherings) as the two most effective tactics they utilize. However, there's a catch: marketers also rank hosted events and local events as the two most difficult tactics to implement.
The researchers found that much of the challenge of events lies in firms tackling too much on their own: rather than turning to experienced partners, businesses often try to execute events all by themselves. Not surprisingly, this often leads to problems. The lesson for 2019? Events can be extraordinarily effective, but to lessen the stress, multi-location marketers should consider asking for some help.
4. The Complexities of Online-to-Offline Attribution Measurement
Finally, there's the holy grail of modern multi-location marketing: online-to-offline attribution.
As digital's influence on daily life grows, the line between online and offline is becoming increasingly blurred—especially for younger consumers. According to a Roth Capital Partners survey, cited by eMarketer, some 43% of Millennials research online and buy in-store, 20% both research and buy in-store, 19% both buy and research online, and 13% research in-store and buy online.
For multi-location businesses, understanding exactly how digital channels are influencing in-person visits and purchases is becoming ever more important; it lies at the heart of determining ROI and the effectiveness of various marketing approaches.
The good news for marketers is that new offerings are making online-to-offline attribution easier. A range of powerful tools—including Facebook's offline conversions features and Google's offline conversion tracking—enable multi-location firms to better connect digital efforts to real-world actions.
The bad news is that online-to-offline attribution relies on access to data, and the rules governing this access are changing. The General Data Protection Regulation (GDPR), which was enacted by the EU this year, was the harbinger of what is likely to be more and more restrictions on how consumers' data can be collected, disseminated, and utilized.
Ultimately, it's unclear exactly how online-to-offline attribution will evolve in 2019. What's certain is that, like the other areas highlighted, it's in a period of rapid change and the effects will be felt by multi-location businesses. For marketers looking to make the most of their spends, it'll be essential to pay close attention to these trends in the year ahead.
Learn more about the latest trends in multi-location marketing. Contact MDG today at 561-338-7797 or visit www.mdgsolutions.com.
MDG, a full-service advertising agency with offices in Boca Raton and New York, NY, is one of Florida's top branding firms. MDG's marketing capabilities include print advertising, direct mail marketing, branding, logo design, creative, media buying and planning, radio and TV advertising, outdoor, newspaper, digital marketing, website design and development, online video advertising, infographic design and development, email marketing, video marketing, mobile marketing, content marketing, social media marketing, paid search marketing, and SEO. To learn about the latest trends in advertising and branding, contact MDG today at 561-338-7797 or visit www.mdgsolutions.com.