Multi-Media Spectacles Indicate a Growing Trend for Native Advertising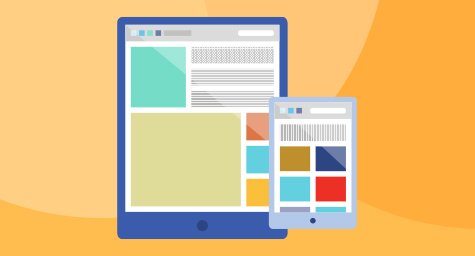 Just as the line between art and life sometimes blurs, so does the line between editorial and advertising. As native advertising gets more sophisticated, and more respectable publications venture into their making, the future for this new ad form has never looked rosier. Forget those thinly veiled sales attempts of advertorials from decades past. This new breed of native ads has morphed into multi-media spectacles, subtly promoting a brand's story through artfully written prose that's interspersed with sophisticated audio, video, and interactive graphics.
Netflix, in particular, is leading the foray with not one, but three recent native ad spectacles featured in prominent publications. The latest in The Atlantic promotes the original Netflix series, "House of Cards." An elaborate article features the show's fictitious first couple as part of a broader piece exploring partnerships between real-life presidents and their first ladies.
This follows a previous successful native ad effort last summer for another Netflix original series, "Orange is the New Black." According to AdAge.com, a 1,500-word article about female incarceration was featured in The New York Times, indirectly promoting the second season of the series based on Piper Kerman's autobiographical incarceration.
Even earlier, Netflix tapped anthropologist Grant McCracken to author an article for Wired magazine. AdAge.com shared this article that detailed how new technologies, such as streaming video, have sparked a golden age of television.
Neither Netflix nor the publications would reveal the dollar amounts of these native advertising efforts. When pushed about the "TV Got Better" article for Wired, its VP-publisher Howard Mittman admits, "It was a significant investment. The article was not part of a broader print buy from Netflix."
It's safe to assume that the Wired investment has paid off for Netflix. Otherwise, it's unlikely the on-demand video streamer would have commissioned two additional native ads for The New York Times and The Atlantic.
Publishers must be seeing dividends, too. All three publications involved in the Netflix efforts have built entire departments around native ad development. The Atlantic reported a 31% increase in ad sales last year thanks in part to native ads for brands like All State, Rolex and Chevron. Even more telling, Re:think, The Atlantic's in-house native ad department, plans to grow its staff by 50% this year.
Native ads do raise questions, though. As they become a bigger part of the editorial content, publications are looking at how to differentiate them from unpaid editorial content. The New York Times is careful to maintain separation, literally putting a wall between its newsroom and its native ad developer, T Brand Studio. And The Atlantic has recently published guidelines to ensure prominent labeling of all sponsored content.
The question that remains is how to best promote native advertising to ensure that brands get the biggest payback for their investments. Most publications have stopped short of promoting ads vis-a-vis their regular editorial content, although none has completely ruled out the possibility.
"We wouldn't say we'd never distribute brand content through New York Times social feeds," admits Sebastian Tomich, VP-advertising at The Times. For now at least, T Brand Studio relies on its own social media accounts to bring in readers.
Discover the best native ad strategies to promote your brand. Contact MDG today at 561-338-7797 or visit www.mdgsolutions.com.
MDG is a full-service advertising agency and one of Florida's top branding firms. With offices in Boca Raton and New York City, MDG's core capabilities include branding, logo design, print advertising, digital marketing, mobile marketing, email marketing, media planning and buying, TV and radio, outdoor advertising, newspaper, video marketing, website design and development, native advertising, content marketing, mobile marketing, social media marketing, and SEO. To discover the latest trends in branding and advertising, contact MDG today at 561-338-7797.