NASCAR's Green Resolutions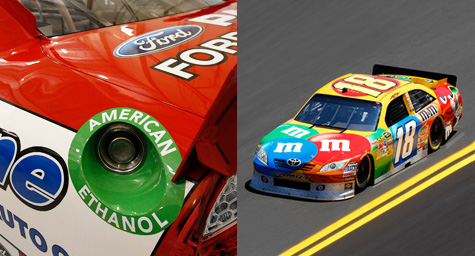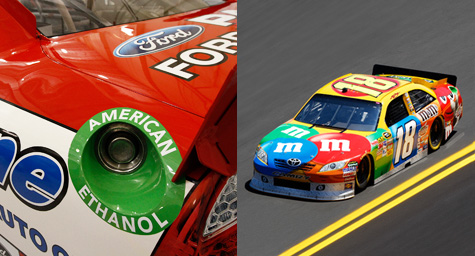 Images provided by NASCAR
NASCAR has big plans to go green in 2012. MediaPost.com reported on how the National Association for Stock Car Auto Racing (NASCAR) will pursue a green initiative involving solar power, recycling, and ethanol-based fuel in an effort to expand its massive fan base even more. The racing organization already boasts tens of millions of fans spanning 150 countries but is always looking to stay on the cutting edge and drive its popularity even further.
NASCAR's green initiative will include numerous elements, beginning with planting ten trees for every green flag that drops during certain races, and occasionally using the Toyota hybrid as the pace car. The organization will also increase the recycling of its racing-related materials, as well as name Sunoco Green E15 ethanol blend as the official fuel of the season in order to help reduce our dependence on foreign oil. Finally, a small herd of sheep will graze on its Infineon track in Sonoma, California to keep the grass well-trimmed.
While many would argue that the sport itself is based on burning extensive amounts of harmful fuels, this is the precise reason why NASCAR is looking to represent itself in a "greener" light. Not only would this expand NASCAR's fan base by attracting a whole new environmentally minded audience, but it would also draw advertisers targeting that growing "green" market. In fact, most Fortune 500 companies have implemented some kind of green effort and over 100 of them are involved with NASCAR. These companies are elated that NASCAR is moving in a greener direction.
Through its green initiative, NASCAR will demonstrate its commitment to environmental responsibility and their compassion could help them win a whole new audience of auto racing fans and sponsors.
To discover the latest green advertising strategies, contact MDG
MDG, a full-service Florida advertising agency with offices in Boca Raton and New York, NY, specializes in developing targeted Internet marketing solutions, exceptional creative executions and solid branding and media buying strategies that give clients a competitive advantage. Our core capabilities include print advertising, branding, logo design, creative, digital marketing, media planning and buying, TV and radio advertising, customer relationship management, loyalty programs, public relations, Web design and development, email marketing, social media marketing and SEO. View MDG's creative marketing portfolio.
Read more at MediaPost.