NBC Forming Friendship with Facebook and Instagram for Sochi Olympics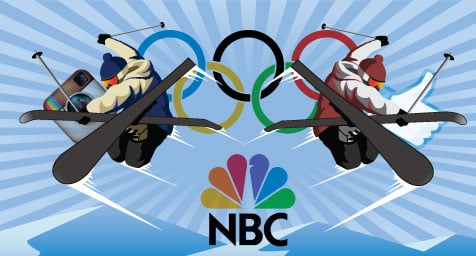 Facebook and Instagram are no strangers to NBC after the networks partnered for the 2012 London Olympics and now they're getting together again for the 2014 Sochi Olympics in Russia. LostRemote.com reported on how Facebook and Instagram will make Sochi more social.
"Our partnership will help NBC Olympics to use the Facebook and Instagram platforms to connect directly with their viewers to enhance the viewing and digital experiences," said Justin Osofsky, VP, Partnerships and Operations at Facebook.
NBC believes that this social media connection will enhance the viewing experience, especially since today's viewer is likely to access multiple media sources while watching and following the games.
This social media element also presents exciting new opportunities for NBC to deliver a gold mine of content to fulfill the viewer's craving for round-the-clock, on-demand coverage. For example, this will be the first time that NBC Olympics features video content on Facebook, such as personal stories about the athletes and behind-the-scenes glimpses of the games. The event doesn't start until next month, but NBC has already launched this series of social media features. The networks will also collaborate on social media segments and social commentary that will be broadcast on all NBC Olympic channels.
The interactivity of the social media platforms will let viewers ask questions and receive real-time responses from Olympics experts during relevant segments, such as former Olympic gold medalist and NBC commentator Sarah Hughes, who will cover the coverage of figure skating. Fans can also check Facebook for the latest news, photos, and polls, as well as Instagram for photos of the finest moments from the games.
By teaming together with Facebook and Instagram, NBC is giving the Olympics a social media edge and letting fans feel like they're part of the games and the glory.
Connect with social media to boost your business. Contact MDG today at 561-338-7797 or visit www.mdgsolutions.com.
MDG is a full-service advertising agency and one of Florida's top creative branding firms. With offices in Boca Raton and New York City, MDG's core capabilities include branding, logo design, print advertising, digital marketing, mobile marketing, email marketing, media planning and buying, TV and radio, outdoor advertising, newspaper, video marketing, Web design and development, content marketing, mobile marketing, social media marketing, and SEO. To discover the latest trends in branding and advertising, contact MDG today at 561-338-7797.