NBC's Olympic Ad Strategy Runs On Recent Marketing Industry Trends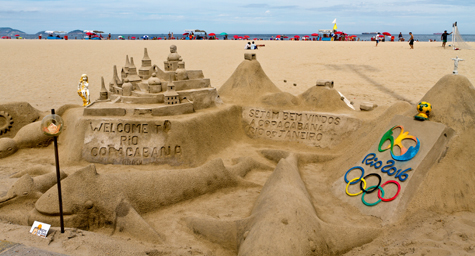 NBC is hoping to win over record audiences and revenue by investing $100 million into marketing for the upcoming Rio Olympics. The media giant has already earned $1 billion in ad revenue and still has a few months to go before the global event begins on August 5. This is in sharp contrast to their participation in the 2012 London Olympics, where they only reached $1 billion in advertising revenue just a few days before the games started. To help NBC set new records in advertising revenue, BusinessInsider.com shared the three industry trends that the network is currently running with.
1. Cross-Training for Cross-Platform Marketing
With a cross-platform marketing campaign spanning TV, digital video, and social media, NBC is channeling different channels to get greater exposure to a larger section of its target audience. The network also plans to use BuzzFeed for social media content and Millennial reach, while Vox Media will produce and provide digital ad space.
2. Playing Up Live Video Streaming
As the official Olympics broadcaster, NBC will be granted exclusive behind-the-scenes access, which will offer a wealth of live streaming opportunities. The network will also be able to leverage live streaming on social media platforms like Facebook and Twitter to further increase its ad revenue.
3. Winning with Native Advertising
NBC will also allow brands to buy mentions and product placements in the form of native advertising during its TV programming. And since participating athletes are now allowed to promote non-official brands as long as they don't specifically mention the Olympics, NBC will also offer native ad space for these promotions. This will boost ad revenue for both NBC and the athletes.
By utilizing these three strong marketing trends, NBC hopes to kick off the games by shattering ad revenue records.
Keep up with today's biggest marketing trends. Contact MDG.
MDG, a full-service advertising agency with offices in Boca Raton and New York, NY, is one of Florida's top branding firms. MDG's capabilities include print advertising, direct mail marketing, branding, logo design, creative, media buying and planning, radio and TV advertising, outdoor, newspaper, digital marketing, website design and development, online video advertising, infographic development, email marketing, video marketing, mobile marketing, content marketing, social media marketing, paid search marketing, and SEO. To learn about the latest trends in advertising and branding, contact MDG.