The Affluent Male is an Online Shopper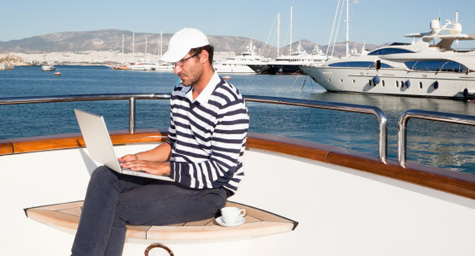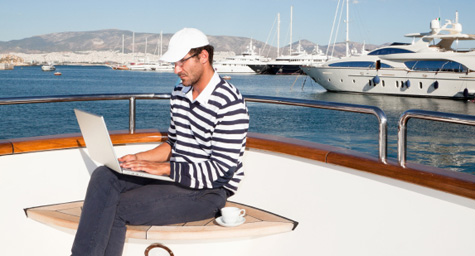 With the popularity of online shopping, marketers need to realize the increasing importance of the affluent male.  A new study by iProspect revealed the significance of this often overlooked demographic whose 19 million members are regularly online and shopping, spending, and researching with greater gusto than ever imagined. MediaPost.com reported on the results of this shopping survey to show how the power of the affluent male is leading luxury brands to spend heavily on advertising campaigns, line extensions, and mobile advertising to connect with these coveted consumers.
According to this study titled, "The Affluent Male: What His Online Behavior Can Teach Luxury Brand Marketers," the affluent male is extremely connected and engaged with his digital devices. The explosive growth of tablets and smartphones has expanded online shopping beyond the PC, with 77 percent of respondents owning smartphones and 50 percent owning tablets. As a result, almost all of the respondents used their PCs and smartphones on a daily basis, while a whopping 85 percent used their tablets every day.
The study defined the affluent male as 18 years or older with a household income of at least $100,000. While marketers have traditionally assumed that females were more engaged and active in online shopping, this study reverses that misconception and indicates an important new focus for marketers. According to the results, nearly 100 percent of the affluent males respondents shop online with 27 percent buying on a weekly basis. They also spend a substantial amount on online shopping, with 13 percent spending more than $30,000 annually and almost half spending more than $4,000 each year online. Supporting these results is a recent CNBC report that showed how the men's luxury brand market is outperforming the women's in every category, with the luxury menswear segment leading this growth trend.
The affluent male is extremely interested in researching their online purchases, with a full 70 percent preferring to research and buy online than in store. Interestingly, most of their online purchases are made on PCs, but they do more online research on their mobile devices.
Affluent males also exhibit unique behavior when it comes to online advertising. A majority is willing to engage with banner ads, yet they want to see online ads that are simple and straightforward. This market also favors the highly visual appeal of video and interactive ads, which happen to be well-suited to luxury brand marketing. Search ads are generally effective with this audience, who report searching by many means, from PCs to multiple mobile devices and various search engines.
Given such significant findings, the online shopping strength of affluent males can no longer be ignored. This audience must become a top priority for both luxury brands and marketers. Remember, it is vital to focus on integrated marketing efforts that leverage all digital devices and visual media in order to have a lasting and lucrative impact on this highly desirable affluent male market.
To learn more about developing a targeted integrated marketing plan  for your luxury brand, contact MDG today at , call 561-338-7797 or visit www.mdgsolutions.com.
Read more at MediaPost.