For Most Guests, It's Inside the Hotel That Matters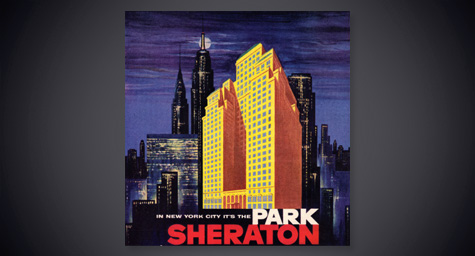 Hotels have a penchant for boasting about their interior features and personal amenities, yet most of their print ads spotlight the exteriors of the properties. From the stylized renderings of the 1950s to the glossy photographs of today, almost all hotel ads have focused on the hotel's external appearance. While this may seem to be a major contradiction, the rationale is actually based on customer psychology. Adweek explained the reasons behind this promotional paradox.
Consumers have always been more influenced by the exteriors of products, according to Stefan Haverkamp, a JWT creative and teacher at the Miami Ad School. After all, the image of a tall, gleaming hotel building makes for a much more glamorous and sophisticated visual and creates a more alluring impression. The hotel's interiors amenities can easily be conveyed through the copy, but no words can compare to a dramatic picture of a hotel's elegant façade and breathtaking skyline.
Also, hotels have a strong preference for nighttime images. The dark sky gives the hotel a luminous glow in the moonlight and emphasizes a sweeping city view. "Hotels are about the night," Mr. Haverkamp added. "People associate them with nightclubs, with encounters at hotel bars."
With today's computer graphics, artists have access to endless visual effects that can emphasize a hotel's size, location, and sleek design. So even though it seems like hotels are constantly talking about their new amenities, improved services, and outstanding personal attention, their ads tell a different story by making the hotel's exterior the star of the show.
To discover the latest trends in hotel marketing, contact MDG today at  561-338-7797 or visit www.mdgsolutions.com.
MDG, a full-service Florida advertising agency with offices in Boca Raton and New York, NY, specializes in developing targeted Internet marketing solutions, exceptional creative executions and solid branding and media buying strategies that give hospitality brands a competitive advantage. Our core capabilities include print advertising, branding, logo design, creative, digital marketing, media planning and buying, TV and radio advertising, customer relationship management, inbound marketing programs, public relations, Web design and development, email marketing, social media marketing and SEO. View MDG's creative marketing portfolio.
Read more at Adweek.com.