Neighborly Startup Nextdoor Gets a Fresh Start in New York City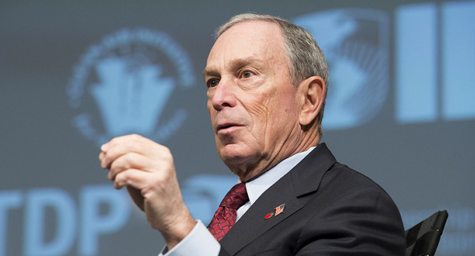 New York City Mayor Michael Bloomberg recently announced that his city is embracing Nextdoor, the San Francisco-based startup for neighbors that connects residents into geographic social networks based on their addresses. Nextdoor will be fully integrated with New York government agencies to provide police, fire, utility, and other departments with information about the 1,800 individual neighborhoods in the five boroughs. Wired.com reported on how Nextdoor could possibly open the door to future partnerships between New York City and Silicon Valley.
This collaboration came as a surprise to some since New York City recently blocked the use of out-of-state online services that may have posed a competitive threat to local vendors.
"Silicon Valley has typically gone around government versus embracing and collaborating with government," said Nextdoor CEO Nirav Tolia. "The trend has been, let's just go outside the regulation. But I think Nextdoor has an interesting opportunity to work hand in hand with, and to sort of accelerate, in a very collaborative way, versus disrupt…city governments, municipal governments, city services, and residents."
Mr. Tolia expects that the city will use the service to warn and inform residents about neighborhood problems such as power outages, traffic accidents, construction notices, and dangerous weather alerts. It will allow New York City officials to send "urgent alert" text messages, as well as start community discussions and read general resident responses to those discussions, yet these officials will not have access to discussions that are just between neighbors.
Granting city officials such widespread access to Nextdoor is a unique provision of the partnership since its individual networks are usually off limits to people who don't live in the neighborhood. The service is meant to be used in a peer-to-peer way that lets neighbors share information about issues in their communities, as well as get recommendations for local businesses, and buy and sell goods. In the city's arrangement, Nextdoor's purpose is to maximize city efficiency while boosting resident engagement.
The partnership with New York City will ensure that there is a Nextdoor network available for each of the city's neighborhoods, rather than limiting the service to neighborhoods with a specified number of registered users. According to the agreement, Nextdoor must hire between eight and 11 field organizers directly from New York. The organizers are likely to be former political campaign workers and their purpose is to give Nextdoor a better understanding of the issues facing the city's residents and government agencies while introducing citizens to the new neighborhood service.
Nextdoor already has a significant presence in New York and has forged similar municipal partnerships with 120 other cities, including Dallas, Denver, San Diego, and San Jose. Despite the company's nationwide growth, its alliance with New York City is its largest by far.
"It elevates us as one of the powerful ways that progressive cities can use technology," Mr. Tolia said of Nextdoor's big move into the Big Apple.
Use the latest technology to improve your business. Contact MDG today at 561-338-7797 or visit www.mdgsolutions.com.
MDG is a full-service advertising agency and one of Florida's top creative ad agencies. With offices in Boca Raton and New York City, MDG's core capabilities include branding, logo design, print advertising, digital marketing, mobile marketing, email marketing, media planning and buying, TV and radio, outdoor advertising, newspaper, video marketing, Web design and development, content marketing, mobile marketing, social media marketing, and SEO. To stay on top of the latest trends in marketing and advertising, contact MDG today at 561-338-7797. To learn more about New York City's digital innovations, see "New York City Moves Ahead with New Graphic Pedestrian Wayfinding Program."