Netflix Gains a Social Side with Facebook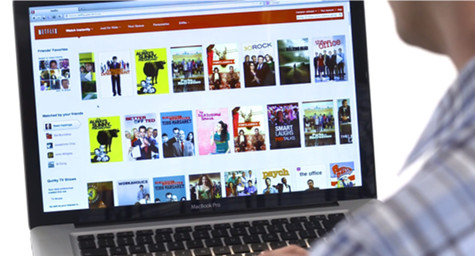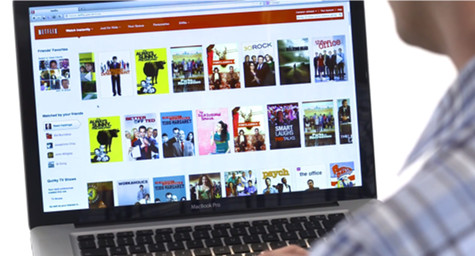 Netflix is finally getting in on the ubiquity of social media and the evolution of "social TV" with the introduction of Netflix Social. This new service from the online video company lets its members connect with their Facebook social networks to discuss their viewing choices and get recommendations from others. Netflix is coming rather late to the phenomenon of social TV, which is the growing trend of viewers simultaneously watching TV and movies while socializing online with their social media networks. Unfortunately, Netflix was held up for years by federal law, but costly lobbying and unwavering persistence finally paid off and the company now has entered the social media revolution by tapping into the power of Facebook with Netflix Social. SFGate.com reported on the company's road to the social scene.
Despite an exhausting and expensive experience gaining government acceptance of its social media plans, Netflix has known the battle would be well worth the effort. There has been a steady rise in social TV sharing apps and they have had great success with social media. Similar entertainment companies like Spotify have been letting users share songs on Facebook for a while. As a result, the company both broadened its consumer appeal and expanded its market reach since users were essentially helping to market the online music service to their social media networks.
Netflix's government roadblock traces back to when Congress passed the Video Privacy Protection Act following the Senate confirmation hearings for then-U.S. Supreme Court nominee Robert Bork. Apparently, a newspaper had published Bork's videocassette rental history and Congress deemed it to be an invasion of privacy. The result was this act, which made it illegal for a videotape services provider to disclose the rental information of its members.
Years later in 2011, videocassettes had long been replaced by DVDs and Netflix was already looking to expand into the next generation of video viewing in online video streaming. Meanwhile, the social media explosion was impossible to ignore and Netflix wanted to tap into this social popularity by allowing its members to share the videos they were watching on Facebook. Yet providing such social freedom would reveal a user's video rental history and violate the act. As a result, Netflix was only able to offer a social media service to members outside of the United States.
Netflix spent years lobbying Congress to redact the act and it was only recently amended to allow video providers to let users share their video preferences with customer consent. Now, Netflix is free to provide a social media service in the U.S. and has begun rolling out the new Netflix Social.
To learn more about leveraging Facebook in your social media marketing strategy, contact MDG.
MDG, a full-service advertising agency with offices in Boca Raton and New York, NY, is one of Florida's top creative ad agencies. Our 360° approach uses just the right mix of traditional and digital marketing to reach your advertising goals. While some industries may fare better in print and others online, we strive to create a balanced approach, where traditional, digital, and social media marketing efforts support each other and your message is tailored to the medium. Our core capabilities include branding, logo design, creative, digital marketing, infographic development, integrated media plans, print advertising, radio and TV advertising, online video, Web design and development, email marketing, social media marketing, and SEO.
Read more at SFGate.com.