Never Miss a Post with Twitter's Tweet Repeater, "While You Were Away"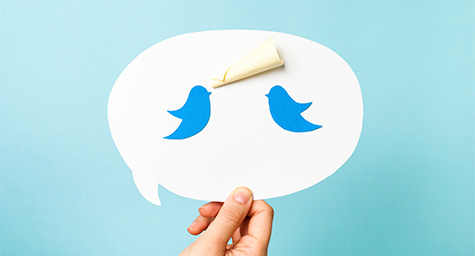 Twitter is once again giving people something to talk about with a new feature that sums up the most-talked-about tweets that appeared since the user disappeared from the site. The feature is called "While you were away" and along with recounting the most recent tweets, it tracks down and displays the most popular tweets that the user missed while away from the app. It is intended to help users stay on top of top tweets before they get lost beneath newer posts. This corresponds with Twitter's goal of staying on top before they get lost beneath new social media sites. Mashable.com summed up the story.
Compelling Over Current
This feature uses an algorithm based more on engagement than chronology. So while Twitter has always shown real-time posts, it will now also display the most interesting posts that were shared and shown since you last logged on.
More Relevance, More Revenue
By seeking out tweets that engage and interest users, Twitter is differentiating itself from other social media sites among both users and advertisers.
This focus on striving to increase engagement will appeal to users by showing that Twitter is providing the most personally relevant content, which will drive them to Twitter more than other social media sites. As a result, advertisers will realize that consumers are flocking to Twitter and will follow their lead for the increased exposure the site can offer. Twitter's user-focused approach will become more and more valuable to advertisers that want to ensure that their social media placements get maximum visits and views.
Initially announced late last year, the feature was first rolled out to iOS users early in the month. Twitter plans to expand its rollout to Android and its website in the near future to help users keep up and keep visiting.
Discover strategies for successful social media marketing. Contact MDG.
MDG, a full-service advertising agency with offices in Boca Raton and New York, NY, is one of Florida's top branding firms. MDG's capabilities include print advertising, direct mail marketing, branding, logo design, creative, digital marketing, media buying and planning, radio and TV advertising, Web design and development, online video advertising, infographic development, email marketing, mobile marketing, content marketing, social media marketing, paid search marketing, and SEO. To learn about the latest trends in advertising and branding, contact MDG.