5 Songs That Musicians Sued To Keep Out of TV Ads [Video]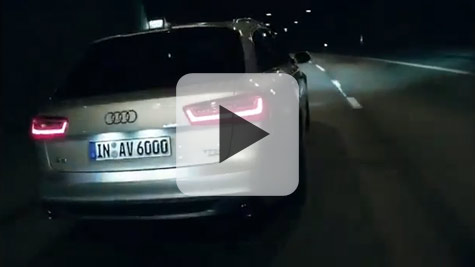 Today's TV advertising often features songs by famous musical groups in an effort to appeal to certain audiences. While some artists are comfortable selling their work, others take offense at the thought of "selling out." Adweek.com offered a look at some of the legal action that has led to commercial controversy.
1. "Lose Yourself" by Eminem – After the rap star appeared in a Super Bowl spot for Chrysler in 2011, Audi rolled out an extremely similar version of the commercial that was apparently too close for comfort. Eminem's subsequent lawsuit was soon resolved with a settlement that involved donations to various Detroit-area charities.
2. "Heart Attack And Vine" by Tom Waits – When Levi Strauss & Co. in Europe included the song in a TV commercial, the artist's anti-advertising stance led him to sue the company to stop airing the ad. The issue was quickly resolved with a full-page apology printed in Billboard magazine.
3. "Revolution" by The Beatles – Nike lawfully purchased rights to the Fab Four's song from Michael Jackson and Capitol-EMI, but the three surviving Beatles were outraged over their music being used to peddle products. Legal action ensued and was quietly settled in 1989.
4. "The Weight" by The Band – Despite drummer and singer Levon Helm's lawsuit over not wanting his music to be associated with advertising, the group's 1968 contract actually gave Capitol Records the right to sell the song for the 2004 Cingular Wireless commercial. Sadly, Helm passed away just one month before the court's ruling.
5. "Gold On The Ceiling" by The Black Keys – The band considered the song's use in a recent Pizza Hut Cheesy Bites commercial to be unauthorized and unlawful. The group is currently seeking $75,000 from the brand.
At MDG, our 360° marketing approach uses just the right mix of traditional and online media to reach your hospitality marketing goals. While some industries may fare better with TV advertising and others online, we strive to create a balanced approach where digital and traditional marketing efforts support each other and your message is tailored to the medium. To learn more, contact MDG today at 561-338-7797 or visit www.mdgsolutions.com.