New E-book: "A Marketer's Guide to Native Advertising"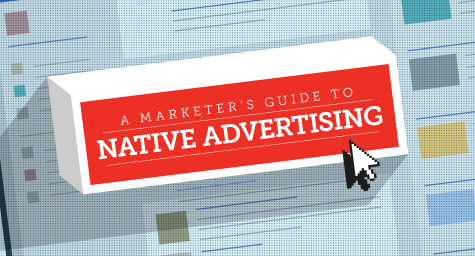 American adults spend more time online than they do in front of a television. In fact, thanks to the more prevalent use of smartphones and tablets, consumers have developed an almost insatiable appetite for content. This has set the stage for the rise of native advertising, a promising advertising format with none of the drawbacks of conventional banner ads.
In our complimentary new e-book, A Marketer's Guide to Native Advertising, MDG explains how to master the art of this rapidly emerging and highly effective ad form. MDG takes readers through a step-by-step approach to getting native advertising right. From identifying the various types of native ads and the best uses for each, to offering tips on native ad placement, to measuring the results, this informative e-book covers all the bases.
Here's a small sampling of what you can expect to learn:
Why native advertising is essential for reaching the 70% of consumers who want to learn about products through content rather than traditional ads
The various types of native ads and the role each should play in your marketing mix
How Facebook Newsfeed ads generate 49 times higher click-through rates than traditional right-rail sidebar ads; and how mobile ads now account for 53% of Facebook's ad revenue
The significant difference in purchase intent between those who click on native ads (52%) vs. banners (34%)
How to avoid common pitfalls that can lose you readers rather than gain them
Why the traditional approach to creating ads won't work when developing native content
How native ad placement differs from conventional ad placement
Why 67% of brands now use native ads to provide more relevant messaging, as well as the various methods they use to measure success
Why it's so important to get into the native ad foray now before this trend reaches critical mass
This highly detailed new e-book arms marketers with invaluable insights and gives them essential knowledge for developing an effective native advertising strategy.
[ebook]
Stay current on the evolution of native advertising. Contact MDG today at 561-338-7797. MDG is a full-service advertising agency and one of Florida's top branding firms. With offices in Boca Raton and New York City, MDG's core capabilities include branding, logo design, print advertising, digital marketing, mobile advertising, email marketing, media planning and buying, TV and radio, outdoor advertising, newspaper advertising, video marketing, retail marketing, Web design and development, content marketing, social media marketing, and SEO. To discover the latest trends in advertising and branding, contact MDG today at 561-338-7797.