New E-book: "How Millennials Killed Travel Marketing As We Know It"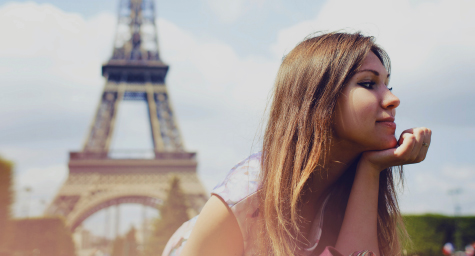 Travel marketing isn't what it used to be, and you can thank Millennials for the change. This crowd thinks, acts, and books travel differently than any generation before them. And if you want to travel in their circle, you'd better do the same. A new e-book from MDG, "How Millennials Killed Travel Marketing As We Know It," helps marketers understand the Millennial mindset and their distinctly different travel agenda.
For example, Millennials are expected to spend more than $2.5 trillion in 2015, with a large chunk of that dedicated to satisfying their wanderlust. They're more likely to travel than any generation before them—and are 23% more likely to travel abroad. They also tend to stay for longer durations and aren't afraid to mix business with pleasure. They take an average of five business trips per year, often extending them into personal vacations.
Here's what this informative e-book can teach you about attracting their business:
•    Why Millennials don't engage with brands in the same way as previous generations
•    Who and what influences Millennial travel decisions
•    What types of travel experiences they prefer and simple ways to create them
•    Where they head before booking travel
•    The best channels for reaching this on-the-go group
•    The need to deliver a consistent message across multiple devices
•    Twelve tips to keep this ad-leery audience from tuning out
•    How to ensure that your customer experience lives up to the Millennials' high expectations
•    Why it's critical to earn their loyalty now
This highly detailed new e-book gives travel marketers invaluable insights and essential tips for developing an effective hospitality marketing strategy to gain and retain the lucrative Millennial travel market.
[ebook]
For additional hospitality marketing strategies on more effectively marketing your brand, contact MDG today at 561-338-7797.
MDG, a full-service advertising agency with offices in Boca Raton and New York, NY, is one of Florida's top hospitality marketing companies and branding firms. MDG's core capabilities include advertising, branding, logo design, creative, infographic development, digital marketing, creative media planning and buying, radio and TV advertising, website design and development, email marketing, mobile marketing, content marketing, social media marketing, and SEO. To keep up with the latest trends in hospitality marketing and advertising, contact MDG today at 561-338-7797.