New Facebook Feature Dials Up Location-Based Customers for Businesses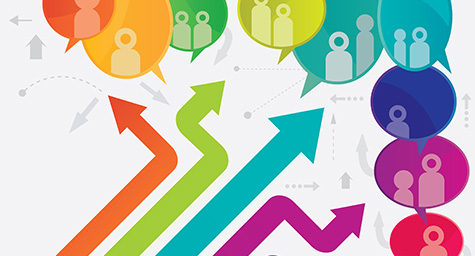 As a way to ring up business for its local business advertisers, Facebook recently launched a "Call Now" button for its News Feed ads. This button makes it faster and easier for mobile customers to contact a business via telephone. Simply tapping the "Call Now" button on the ad automatically dials the business. MarketingLand.com explained how this call-to-action button could help local merchants pick up business.
Last year, Facebook started a "local awareness" ad program to encourage awareness of its local business advertisers. This was its first advertising objective designed specifically for local merchants. The "Call Now" button is the latest part of this program.
Advantages of These Ads
These local awareness ads should benefit both customers and businesses. Customers can now reach a local merchant instantly, which can save them the time and effort of seeking and re-dialing a phone number.
Meanwhile, businesses can increase the number of people who contact, visit, and shop their location. In addition, these ads offer the ability to target consumers when they're nearby a business or those who live in the local area.
According to Facebook, these ads provide the most effective and cost-effective local reach by letting businesses reach more people in an area per dollar spent than with any other form of advertising, including direct mail and newspaper.
By letting mobile customers call businesses with the touch of a button on News Feed ads, Facebook is showing how much it's in touch with its users and business advertisers.
Learn the latest social media marketing strategies. Contact MDG today at 561-338-7797 or visit www.mdgsolutions.com.
MDG is a full-service advertising agency and one of Florida's top branding firms. With offices in Boca Raton and New York City, MDG's core capabilities include branding, logo design, print advertising, digital marketing, mobile marketing, email marketing, media planning and buying, TV and radio, outdoor advertising, newspaper, video marketing, website design and development, content marketing, mobile marketing, social media marketing, and SEO. To discover the latest trends in branding and advertising, contact MDG today at 561-338-7797.