New Google Search Algorithm Favors Mobile-Friendly Sites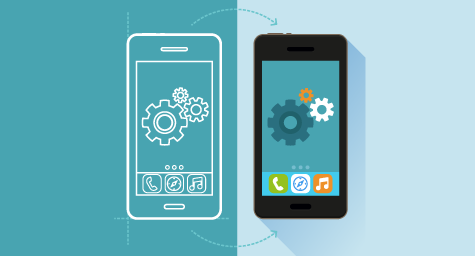 Google recently announced two significant changes to its search algorithm, both to take place on April 21, 2015. The first involves prominently featuring content from indexed apps in search results for signed-in users who have the apps installed. The second, more far-reaching change will put greater emphasis on a site's mobile friendliness in determining how well it ranks in search results conducted on mobile devices. According to Google, "This change will affect mobile searches in all languages worldwide and will have a significant impact in our search results. Consequently, users will find it easier to get relevant, high-quality search results that are optimized for their devices."
For those who have already optimized their websites for mobile, this will be good news as it gives them an advantage over those who have not. Conversely, those who've delayed making their sites more mobile friendly will likely lose page views.
Essentially, if your website doesn't meet Google's new mobile-usability guidelines, it may not perform as well in mobile search results once the April 21 algorithm change takes place. This can be particularly troublesome for companies whose competitors' sites are mobile optimized, but their own are not. The new search algorithm will give their competitors a decided advantage in any searches conducted via mobile.
To see how well your current site meets Google's new mobile-usability standards, you can put it to the test using this convenient link. If your website is mobile optimized to Google's specs, then there's nothing else you need to do. Even if your website returns a "Not Mobile Friendly" designation, there's no reason to panic. You still have time to adapt your site before the April deadline and, in most cases, it's not especially complicated.
An experienced website developer can help you adapt your site to better meet Google's new mobile standards. Just don't delay too long. If you're considering making the shift to a responsive, mobile-friendly website, now is the time to act. Otherwise, starting April 21, you may find that your mobile audience spending is more time with your competitors.
MDG is at the forefront of developing responsive websites that exceed Google's mobile-usability expectations. After recognizing years ago that the Web was moving toward a "mobile first" experience, MDG has focused on website design and development that performs exceptionally well on both smartphones and tablets.
For a full mobile makeover, contact MDG today at 561-338-7797 or visit www.mdgsolutions.com.
MDG is a full-service advertising agency and one of Florida's top branding firms. With offices in Boca Raton and New York City, MDG's core capabilities include branding, logo design, print advertising, digital marketing, mobile marketing, email marketing, media planning and buying, TV and radio, outdoor advertising, newspaper, video marketing, responsive website design and development, content marketing, mobile marketing, social media marketing, and SEO. To discover the latest trends in branding and advertising, contact MDG today at 561-338-7797.