New Metrics For New Media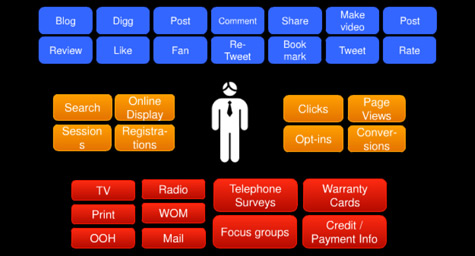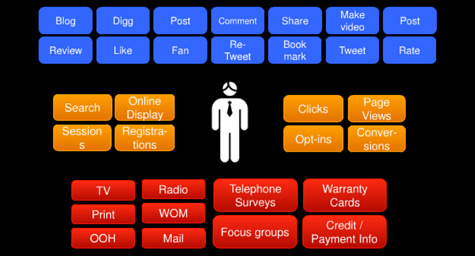 At the recent Web 2.0 Expo in San Francisco, metrics was one of the most popular topics. Socialmediabiz.com reports that Margaret Francis, Vice President of Product at Lithium, spoke to the crowd about the following four kinds of applied metrics that should be the focus of a metrics program.
1. Perception Of The Brand – It's important to enhance and uphold your brand's reputation, visibility and perception. To accomplish this, measure KPIs that inform factors such as potential to purchase and customer satisfaction score.
2. Revenue Growth: Fine-tune your marketing strategy to identify the people who will generate sales. Quantify the registrations, new subscribers and other KPIs that will illustrate revenue growth patterns.
3. Efficiency Of Marketing – Review your website, optimize for SEO, track the origins of traffic and study the analytics. Since reach is the goal, it's essential to know all of the metrics to see the big picture.
4. Savings: Analyzing social media is an inexpensive and interesting way to acquire market research for a much lower cost than methods.
Overall, Ms. Francis encouraged first focusing on the goals of the social media program or campaign, then recognizing the Key Performance Indicators that will let you know if you're accomplishing them.
MDG, a full-service Florida advertising agency, with offices in Boca Raton and New York, NY, specializes in developing targeted Internet marketing solutions, exceptional creative executions and solid branding and media buying strategies that give clients a competitive advantage.Our core capabilities include print advertising, branding, logo design, creative, digital marketing, media planning and buying, TV and radio advertising, customer relationship management, loyalty programs, new media marketing metrics, public relations, Web design and development, email marketing, social media marketing and SEO. View MDG's creative marketing portfolio.