New Study Reveals Higher Effectiveness Of Online Ads Higher On The Page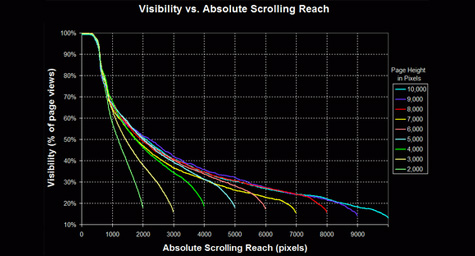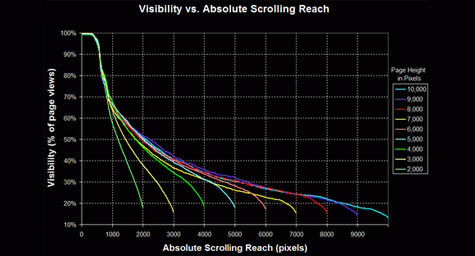 Online ads appearing above the page fold are nearly seven times more likely to generate clicks than those below the fold, according to a Casale Media study based on nearly two billion ad impressions generated during the first quarter of 2011. In addition, Internet users are three to four times more likely to click on it if the ad is the first or second one seen. MediaPost.com recently reported the following findings that indicated the real effect of page placement, frequency of exposure, and viewing order on overall online ad performance.
The study determined that not all ad impressions are equal, revealing that above-the-fold online ads increased user action sevenfold. Ad effectiveness dropped sharply as the user proceeded down the page. This is supported by numerous findingss that show users devoted more attention to online ads placed in immediately viewable positions.
Regarding the impact of exposure frequency, the study indicated that online ads shown five times or more to a user were 12 to 14 times more effective than ads appearing fewer than five times.
The study also showed that viewing order is an important factor, with the ads seen at the onset of an online session proving more effective at capturing attention and generating action than ones appearing at the end. This validates the common print advertising practice of charging higher rates for ads featured near the primary editorial content.
Overall, the study corroborates similar findings that emphasize the power of above-the-fold ad positioning, optimum frequency, and early-session placement to ensure that online ad campaigns perform at their peak.
Read more at MediaPost.
MDG, a full-service Florida advertising agency with offices in Boca Raton and New York, NY, specializes in developing targeted Internet marketing solutions, exceptional creative executions and solid branding and media buying strategies that give clients a competitive advantage.Our core capabilities include print advertising, branding, logo design, creative, digital marketing, media planning and buying, TV and radio advertising, public relations, Web design and development, email marketing, social media marketing and SEO. View MDG's creative marketing portfolio.