Nike's "Just Do It," the Last Great Advertising Tagline, Celebrates its 25th Birthday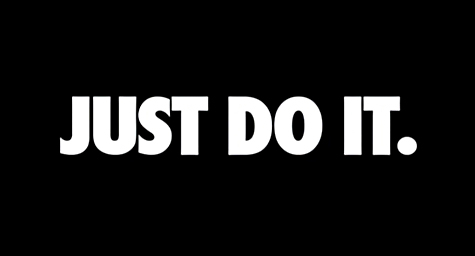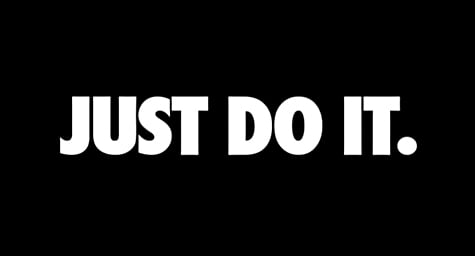 It's hard to believe that it's been 25 years since the iconic  "Just do it" slogan was introduced by Nike and their advertising agency, Wieden + Kennedy. Adweek.com recalled the rise and reign of this savvy slogan to show how three simple words defined the ethic and ethos of an era.
Nike's slogan sprang onto the scene in 1988. This was a time when a phrase or an image could catch on in a way that's virtually impossible today due to our modern-day media fragmentation and insatiable quest for the new and the now. No matter how catchy or compelling the concept, ideas now have a shorter shelf-life, where memes of the moment are hot today and often forgottten tomorrow.
While some taglines since have left an impression, none have come close to making the cultural impact and getting the worldwide acceptance of Nike's unforgettable phrase.
"It was a simple thing," said the tagline's author, Dan Wieden, in a 2009 Adweek video interview that described the campaign's conception. Surprisingly, he attributed the slogan's origin to murderer Gary Gilmore, who famously exclaimed, "Let's do it!" before facing the firing squad. This inkling of inspiration sparked the creativity needed to produce the phrase in just 20 minutes.
Looking back, this rationale of simplicity makes sense, since simplicity is the essence of all "big ideas" and great slogans. These simple sayings must be instantly memorable while also alluding to more than their literal meanings. People must be able to interpret them on a truly personal level, which ultimately forges a personal bond to the brand.
The "Just do it" tagline became one of the biggest ad ideas in history because it spoke to each person in a unique way. For some, it motivated them to push past their personal limits, while others were inspired to overlook and overcome all obstacles in their path. Still others saw the saying as a nod to shedding inhibitions and fulfilling their wishes and whims of the moment.
Whether deep-seated or lighthearted, the inspiration evoked by the tagline proved powerful enough to make it a personal mantra for millions. It encouraged them to dream and do the things they had always wanted. On the surface, the slogan appeared to apply to fitness and exercise, but most tweaked and transformed it to suit their personal goals. It's still astounding to think how three little words could transcend all cultural, social, psychological, and demographic differences around the world. As a result of this universal resonance, Nike's brand image soared.
What made the tagline so appealing is that it was completely different from the usual happy-go-lucky branding messages of the time. Instead, it was a phrase that emphasized hard work and personal sacrifice. It was raw, it was real, and it was relevant to anyone with a dream or desire. Amazingly, this simple phrase managed to be both universal and personal at the very same time.
And that's how "Just do it," just did it, and why we may just never do it again.
Discover the enduring value of branding. Contact MDG.
MDG is a full-service advertising agency and one of Florida's top creative ad agencies. With offices in Boca Raton, FL and New York, NY, MDG's core capabilities include branding, logo design, digital marketing, print advertising, mobile marketing, email marketing, media planning and buying, TV and radio, outdoor, newspaper, video marketing, Web design and development, content marketing, mobile marketing, social media marketing, and SEO. To stay on top of the latest trends in marketing and advertising, contact MDG. To learn more about memorable branding, see how some of the world's most iconic logos have changed over the years: "A Graphic Look at the Evolution of Corporate Logos."