Non-Profit Advertising: Boca Raton Museum of Art Hosts A Gala Fit For A "King"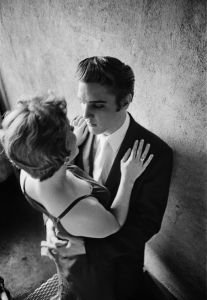 We're all shook up that "An Evening with Elvis" is the theme of the Boca Raton Museum of Art's Annual Gala.
On Saturday, February 27th at 7:00 p.m., society's movers and hip-shakers will gather at the Boca Raton Resort & Club for an evening celebrating the Museum's upcoming exhibition, Elvis at 21, a photographic chronicle of a young Elvis Presley on the verge of international stardom.
The Annual Gala will begin with a cocktail reception, followed by a lavish dinner and entertainment, including a live performance by celebrated Elvis Presley tribute artist, Chris MacDonald, who will perform portions of his tribute show "Memories of Elvis." The evening will also include the presentation of the Jean Spence Award to Dr. William Wolgin, a longtime Museum Patron and Executive Board Member.
As one of the highlights of the social season for over two decades, guests can't help falling in love with this prestigious event that recognizes the Museum's achievements and supports their legacy as a cultural connection to the residents and visitors of South Florida.
Don't be lonesome tonight, spend an "Evening with Elvis" at the Annual Gala. For reservations and more information, call 561-392-2500, ext. 211 or visit www.bocamuseum.org.
MDG, a full service Florida ad agency with offices in Boca Raton, FL and New York, NY, will roll out the advertising campaign for the upcoming "Elvis at 21" exhibition at the Boca Raton Museum of Art.  MDG handles all creative advertising, collateral design, transit advertising and media buying for this wonderful, non-profit cultural institution in Boca Raton, FL.
Michael Del Gigante is president and executive creative director of MDG. MDG, a full-service South Florida advertising agency, specializes in developing targeted integrated marketing solutions, exceptional creative executions and solid branding and media buying strategies that give clients a competitive advantage. For more contact MDG.