Now Facebook's Mobile Ad "Audience Network" is Open for Business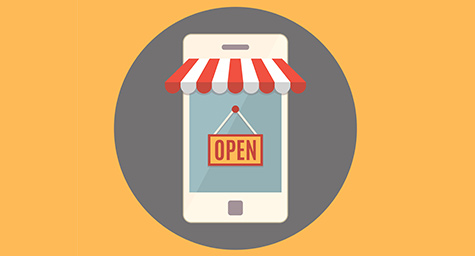 Calling all advertisers and app developers—Facebook has opened up its targeting-powered, third-party app host ads to everyone, with the launch of Audience Network. This is big news because Audience Network is more than mere available ad inventory from Facebook's site and apps through a direct buying interface. It's actually a fast and friendly way to extend highly targeted Facebook ad buys across mobile apps to increase relevancy for users, improve results for advertisers, and expand inventory for publishers. TechCrunch.com explained how Audience Network will open up a world of ad opportunities.
Advertisers Can Maximize their Niche Reach
While Facebook has always provided outstanding ad exposure with its 1.32-billion user base, advertisers eventually exhausted its supply of highly specific demographic audiences. Advertisers could reach some of these people through the site's advanced ad targeting, but they had to compete for these impressions and had to respect the audience's tolerance for frequency. But now, Audience Network will empower advertisers to:
Expand their reach to anyone at any time with a Facebook account, whether they are on Facebook or not.
Market to many more people in specific demographics with greater frequency for maximum exposure.
Increase reach as Audience Network becomes widely used by developers.
Gain access to all of Facebook online and offline conversion tracking tools to measure their ad performance.
Developers Can Cash In on Targeting
Previously, developers had to sell the ad inventory in their apps through independent ad networks that usually had limited targeting capabilities. This resulted in ads that didn't resonate well with audiences and didn't generate enough clicks or qualified leads. But the new Audience Network will allow developers to:
Show ads without the hassle of hiring a sales team or handling high-tech overhead.
Gain a simple option for monetization by hosting Facebook's ads.
Integrate more of Facebook's developer tools to further improve ad targeting and performance.
Leverage Facebook's advanced ad targeting and enormous supply of 1.5 million active advertisers.
Facebook Can Benefit by Benefiting Everyone
Audience Network will finally bridge the gap between advertisers and developers, while attracting both to Facebook's ad platform. This will let enable Facebook to:
Monetize its huge collection of user data for targeting without overwhelming its own service with ads.
Become stronger competition for mobile ad dollars to Google's AdMob, Twitter's MoPub, and Yahoo's Flurry.
Acquire a higher share of developer ad spend due to larger inventory.
Increase its worldwide mobile ad revenues while decreasing competitors' revenue share.
Boost overall ad revenue.
Strengthen its relationships with its most important ad partners.
Grow its ad business without inundating users with more ads in their News Feeds.
Early testing of Audience Network delivered outstanding results for both advertisers and app developers. Advertisers saw an increase in reach, an improvement in click-through rate, and a higher percentage of ad impressions through the new network. Developers saw higher ad network revenue, greater earnings per ad impression, and better performance than with other networks.
Of course, users can easily opt out of these Facebook-powered ads by adjusting their mobile device's settings.
It looks like Audience Network will give everyone the exact ad access they want.
Leverage advanced ad targeting for your brand. Contact MDG.
MDG, a full-service advertising agency with offices in Boca Raton and New York, NY, is one of Florida's top branding firms. MDG's core capabilities include print advertising, direct mail marketing, branding, logo design, creative, digital marketing, media planning and buying, radio and TV advertising, Web design and development, online video advertising, email marketing, content marketing, social media marketing, and SEO. To learn about the latest trends in advertising and branding, contact MDG.