Old Spice Debuts A New Ad Campaign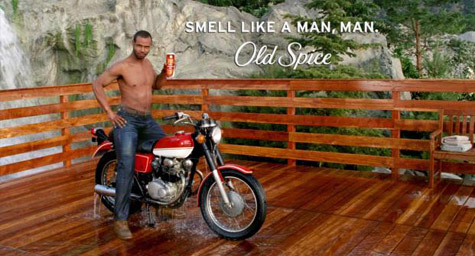 Last year, Old Spice became new again when the Proctor & Gamble brand launched its sensational advertising campaign with actor Isaiah Mustafa as the suave, shirtless star of a series of humorous ads. The campaign's enormous popularity led sales of the seven-decades-old brand to jump by double-digits.  In 2011, Old Spice is bringing back the sexy star for the third round of commercials much to the satisfaction of millions of fans.
As an a nod to the millions of Internet fans who contributed to the campaign's sweeping YouTube success, a 30-second "coming attractions"-style trailer appeared online, providing a playful up-close-and-personal look at star, Isaiah Mustafa.
As a social media effort, one specially-selected "superfan" was able to debut the new commercial on his or her own social network page or feed before Super Bowl Sunday.
"We felt like we could build some excitement behind this latest launch, letting people know we're bringing Isaiah back, and continue to reward our fans across social media," said James Moorhead, brand manager for Old Spice.
Last year, the first commercial with Mustafa generated tens of millions of online views and its own catchphrase. The second campaign last summer featured 186 related videos where Mustafa personally responded to digital questions from users, including celebrities, which earned 21 million views in its first week, accounting for eight of the most popular 11 YouTube videos during the time.
With its 2011 campaign, Old Spice is striving to maintain the momentum for the brand and hoping that even more fans will follow.
MDG, a full-service South Florida advertising agency with offices in Florida and New York, specializes in developing targeted Internet solutions, exceptional creative executions, and solid branding, search engine optimization and social media strategies that give clients a real competitive advantage. To view all MDG corporate identity projects, collateral design, signage, TV and Web design, click here. For more information, call  561-338-7797 or log on to mdgadvertising.com.