Old Spice's New TV Ads Revive Old Jingle to Promote New Bar Soap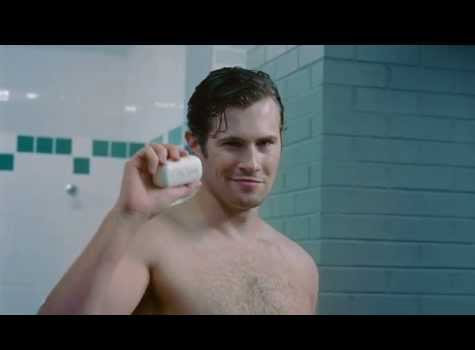 Old Spice announced plans to introduce a new line of bar soaps targeted to its male market. The lineup is based on the scents of its top-selling antiperspirant/deodorant products. While Old Spice recently rose to popularity and market dominance through new media such as viral videos and social media, the Procter & Gamble brand has chosen to take a more traditional approach this time. The brand has created a new TV ad campaign that evokes the nostalgia of the jingle-based soap commercials of the 1980s and 1990s. Marketwatch.com explained why Old Spice has opted to change its promotional tune.
"With new Old Spice bar soap, we wanted show the more than 40 percent of guys who are bar soap loyalists that we have their backs when it comes to manly scented shower equipment," said Joe Arcuri, vice president, North America Beauty Care at Procter & Gamble.
The new TV ad campaign will show how guys can bathe with a manly scented bar soap while a masculine jingle conveys their life story. The campaign will roll out with a 30-second and a 15-second TV spot, with a third commercial planned for release this summer. The TV ads will be supported by a cinema and online campaign featuring rich media banners that capture the essence of the bar soap's tagline, "The Bar Soap You've Been Smelling For."
The new bar soaps will be available in Old Spice's three most popular scents of Fiji, Pure Sport, and Swagger. The brand is hoping that the bar soaps will be viewed as an opportunity for men to add their favorite Old Spice scents to their bathing regimens.
To leverage the power of creative TV ads, contact MDG.
MDG, a full-service advertising agency with offices in Boca Raton and New York, NY, is one of Florida's top creative ad agencies. Our 360° approach uses just the right mix of traditional and digital marketing to reach your advertising goals. While some industries may fare better in print or TV ads, and others online, we strive to create a balanced approach, where traditional and digital marketing efforts support each other and your message is tailored to the medium. To learn more about the latest trends in marketing and advertising, contact MDG.
Read more at MarketWatch.com.