On Valentine's Day, Celebrate YouTube's 8th Birthday with This Loving Look Back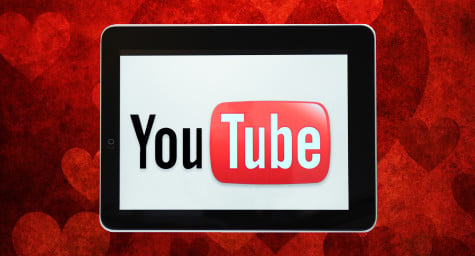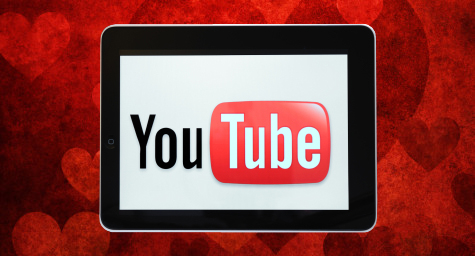 It's Valentine's Day and YouTube is feeling the love as the video-sharing site celebrates its eighth birthday. What began as a simple site for seeing and sharing videos has exploded into a worldwide phenomenon that has totally redefined the Internet, politics, media, and marketing as we know it. YouTube is now capable of generating billions of views, millions of dollars, and thousands of conversations each day. While some use it for pleasure and others for profit, there's no denying that YouTube has become a mainstream marvel whose popularity spans the globe, generations, and the gamut of interests to provide video viewers with a place to play.
YouTube was born on February 14, 2005 by Chad Hurley, Steve Chen, and Jawed Karim. They all previously worked at PayPal and had used their bonuses from eBay's acquisition of PayPal to initially fund their new video sharing site idea. While the domain name "YouTube" was activated on Valentine's Day and videos were uploaded in the following months, the website didn't have its official launch until December 2005.
YouTube's very first video was called "Me at the Zoo" and was posted by co-founder Jawed Karim in April 2005. The video was shot at the San Diego Zoo and can still be viewed on the site today and has received more than 4.8 million views.
From the moment YouTube launched at the end of 2005, buzz rapidly spread all around the Web. By July 2006, the site was seeing up to 100 million video views and 65,000 video uploads each day. This rampant growth caught the attention of Google, which swiftly acquired YouTube for $1.65 billion in October 2006. This acquisition led to a huge infusion of funding that helped the video-sharing site expand to nine countries and a mobile site by summer 2007. Today, a whopping 70 percent of YouTube's traffic comes from outside the U.S. and YouTube Mobile is the #1 video viewing mobile website in the U.S. with 7.1 million unique monthly users.
This global expansion propelled YouTube to hit the major milestone of more than one billion views per day in October 2009, yet this success was quickly surpassed by May 2010 as the site exceeded 2 billion views each day. Now, this stunning growth shows no sign of stopping as each successive year sees the number of video views rise exponentially.
While it's the videos that pull people in, YouTube knows that it's the quality of the user experience that will keep them staying and playing for hours. To add some creativity and fun to the look of the site, YouTube has frequently dressed up its logo over the years to highlight special holidays, big occasions, unique places, and various video channels. From flaunting a pumpkin or ghost for a Halloween theme, to sporting a football for Super Bowl Sundays, and rocking a guitar for its rock music video channel, YouTube has captured the site's spirit of creativity and infused it into the user experience.
Beyond its role as an addictive personal pastime, YouTube is a powerful and profitable marketing tool for brands looking for a strong visual impact. This proven value for other businesses had inspired the site to leverage its appeal for its own growth. To date, YouTube has signed more than 10,000 advertising partners, ranging from Disney to Univision to Turner. Amazingly, 94 of AdAge's top 100 advertisers currently run video campaigns on YouTube and the Google display network.
Today, more video is uploaded to YouTube in 60 days than the three major U.S. networks have created over the last 60 years. This shows how YouTube has completely reshaped the way we view entertainment and events all over the world. It also hints at how the site's evolution has only just begun and that there's a lot more to love as YouTube focuses on the future.
To incorporate YouTube videos into your digital marketing strategy, contact MDG.
MDG, with offices in Boca Raton, FL and New York, NY, is a full-service advertising agency and one of Florida's leading digital marketing companies. MDG specializes in developing integrated marketing strategies, exceptional creative executions, and solid branding and media-buying strategies that give clients a competitive advantage. Our core capabilities include award-winning print advertising, branding, logo design, creative, digital marketing, media planning and buying, radio and TV advertising, online video, Web design and development, email marketing, social media marketing, and SEO. To stay on top of the latest trends in online video, contact MDG. View a sampling of MDG's creative videos.