Online Channels on the Rise in B2B Lead Generation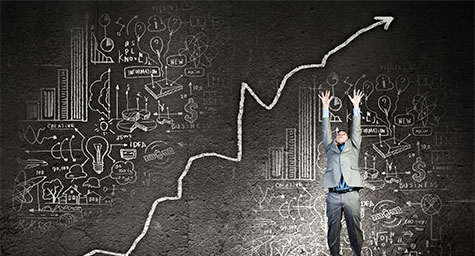 When it comes to generating leads, online channels are the ones to follow. Online efforts like content marketing, social media, and website registrations saw the greatest gains in usage among B2B marketers this year, according to the Chief Marketer 2014 B2B Lead Generation Survey. In fact, around 67% of B2B marketers planned to use content marketing and social media this year, while 70% included Web registrations in their marketing strategies. These are all substantial increases over the industry's online channel usage in 2013. MediaPost.com provided more from the survey to show how online channels have become some of the top prospects for B2B lead generation.
Offers for Opt-Ins
It's not always easy to get online visitors to submit their personal contact data. That's why B2B marketers used a variety of incentives to acquire these online these opt-ins, such as:
33% offered product discounts or samples
24% promised enhanced services
21% used contests and sweepstakes
16% relied on free or reduced shipping
Other Leading Tactics for B2B Lead Generation
While more and more B2B marketers are linking up with online channels for leads, traditional sources are still successful for many. Survey respondents cited the following as some of their top tactics:
64% depended on multiple channels
50% relied on referrals
48% used email
46% preferred live site visits
25% turned to direct marketing
In a nod to the best of both worlds, many B2B marketers are merging their trusted traditional tactics with online efforts to enhance their success. Email still proves to be very popular, but 73% of respondents are using Web registrations or opt-ins to find prospects, compared to the fewer than one-third using non-digital sources.
The Price of Performance
Money matters in marketing, which is why the cost of lead generation is a very important matter. B2B marketers currently calculate their lead generation ROI in the following ways:
65% measure the cost of prospects who ultimately convert (cost per acquisition).
22% consider the cost of collecting prospect data (cost per lead)
13% tally the total amount of prospects contacted by a salesperson (cost per opportunity).
Prospectus for Prospecting
Looking forward, B2B marketers are well prepared and well aware of how they plan to proceed with lead generation. The survey revealed that respondents are moving along these lines:
69% are thinking long-term by striving to acquire customers and build relationships that prove to be profitable for many years.
43% are focusing their lead generation efforts on finding new customers.
41% are concentrating on current customers and potentially expanding their existing circles.
Generating leads generates a lot of debate among B2B marketers, but the one thing that's certain is that the popularity of online channels is leading marketers to greater success.
Keep up with the buzz in B2B lead generation. Contact MDG
.MDG, a full-service advertising agency with offices in Boca Raton and New York, NY, is one of Florida's top branding firms. MDG's capabilities include print advertising, direct mail marketing, branding, logo design, creative, digital marketing, media buying and planning, radio and TV advertising, Web design and development, online video advertising, infographic development, email marketing, content marketing, lead generation, social media marketing, and SEM. For the latest trends in advertising and branding, contact MDG.