Online Publisher's Association Survey Paints A Portrait Of The US Tablet User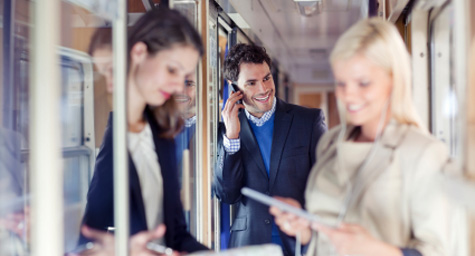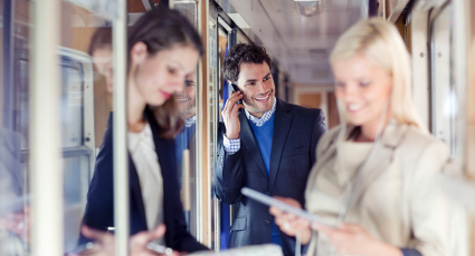 As a result of the explosive growth of the US tablet market, the Online Publisher's Association (OPA) presented an in-depth look at the habits of American tablet users in a recent report. "A Portrait of Today's Tablet User – Wave II" examines all aspects of the typical tablet user, from their frequency of use to their favored online activities and attitudes toward paid content. TheNextWeb.com featured the following findings.
The survey was a joint effort between the OPA and Frank N. Magid Associates. The nationally-representative survey profiled an online group of 2,540 people between the ages of 8 to 64 at the end of March 2012.
In regard to the primary purpose for these high-tech tablets, 94 percent of respondents used them to find online information and content, followed by 66 percent that used them for checking email and 64 percent that mainly used them for accessing the Web. Once online, the activities included watching video for 54 percent of respondents, checking the weather for 49 percent, and catching up on news and entertainment for 37 percent and 36 percent, respectively.
Tablets are also used frequently by their owners, with 74 percent enjoying daily use and 60 percent using them many times each day. On average, users spent 13.9 hours per week on their tablets.
Not surprisingly, adoption rates have multiplied each year, with the current US rate at 31 percent, which is up from just 12 percent last year. It is expected to soar to 47 percent by the middle of next year.
Interestingly, tablet users are extremely willing to pay for content, with a whopping a 61 percent of respondents having purchased content over the last year.
"Considering tablets have only been available for a little over two years, the findings of this study truly underscore the possibilities for publishers to grow their business as consumers are willing to open their wallets in order to have original content at their fingertips," said Pam Horan, President of the OPA.
Tablet users' strong propensity toward online spending could be extremely lucrative to advertisers. In fact, 38 percent of respondents reported making a purchase after viewing an online ad,  nearly 30 percent said that tablet ads have led them to research certain brands and almost one-quarter have clicked on these ads. This should serve as major incentive for brands to optimize their Web sites for tablet use in order to take advantage of this highly-receptive audience.
Another interesting finding was that almost one-third of tablet users are cross-platform consumers and simultaneously use two or three screens for hours each day.
"The two- and three-screen audiences are also more likely to purchase a product after seeing tablet advertising…providing an incredible opportunity for cross-platform advertising campaigns," Ms. Horan added.
Despite their recent introduction, tablets have clearly become a major force in advertising and media whose future appears to be virtually limitless.
Leverage the explosive growth of the US tablet market and optimize your Web site for tablet use to take advantage of this audience, contact MDG today at 561-338-7797 or visit www.mdgsolutions.com.
MDG, a full-service Florida advertising agency, with offices in Boca Raton and New York, NY, specializes in developing targeted Internet marketing solutions, exceptional creative executions and solid branding and media buying strategies that give clients a competitive advantage.
Our core capabilities include branding, logo design, creative, digital marketing, print advertising, media planning and buying, TV and radio, public relations, Web design and development, email marketing, social media marketing and SEO.
Read more at Thenextweb.com.