Online Reputation Management 101: What Businesses Need to Know [Infographic]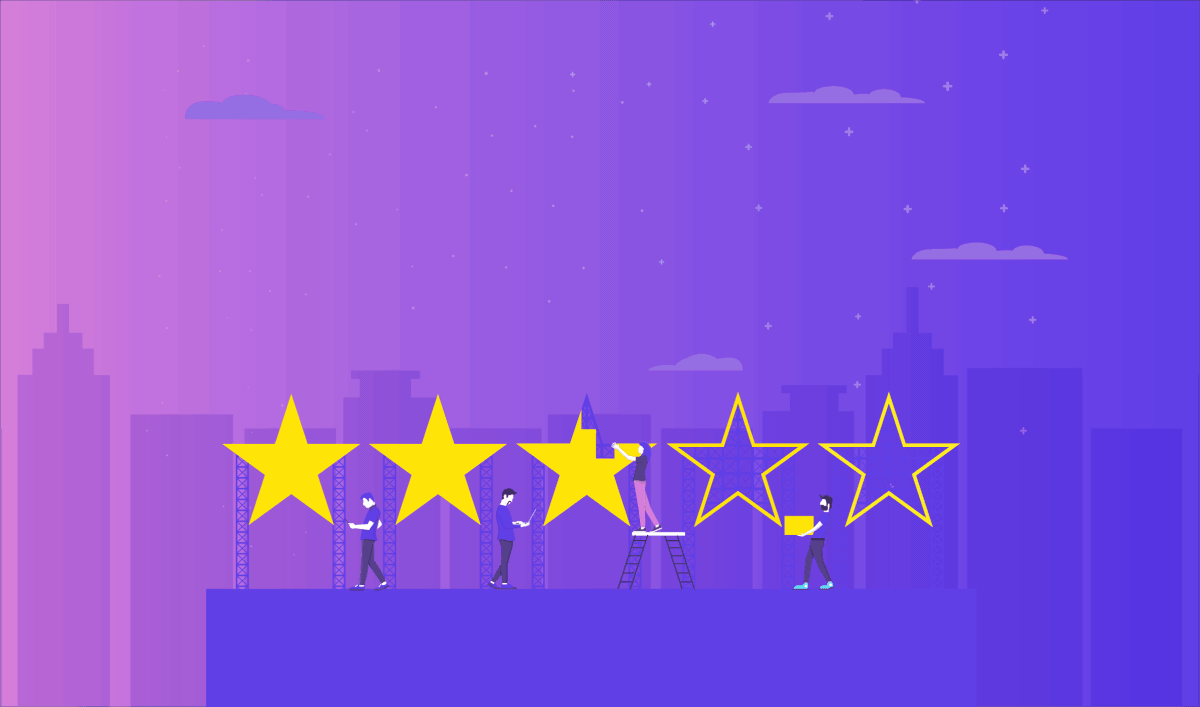 Editor's note: The following content has been updated for 2018.
It's hard to overstate how important online reputation management (ORM) has become for businesses.
When done well, ORM can be a huge boom for brands, leading to significant increases in everything, from in-store visits to purchases. When not tackled properly, it can be a major drag on a business, suppressing interest in products/services and directly impacting revenue.
Why is online reputation management so important? What exactly is it? How can you tackle it effectively?
To find out, check out the key findings below, as well in MDG's new infographic, Online Reputation Management 101: What Businesses Need to Know.
[jump]
1. What Is Online Reputation Management (ORM)?
Fundamentally, online reputation management is exactly what it sounds like: observing and influencing feedback about your business on digital channels.
This includes ratings/reviews across a wide range of online platforms, including:
Social networks (Facebook, etc.)
Search engines (Google, etc.)
Review sites (Yelp, TripAdvisor, etc.)
While that may sound relatively straightforward, the reality is that online reputation management is a complex undertaking.
Proper ORM involves a host of tasks, including:
Monitoring across platforms: Constant vigilance of customer feedback on every key channel where your business is reviewed.
Flagging inappropriate/spam reviews: Keeping a close watch to make sure competitors and others aren't disparaging your business online.
Engaging with negative reviews: Addressing the issues and concerns raised by customers in online reviews.
Encouraging positive reviews: Finding ways to get people who have had positive experiences with your business to share their reviews.
In other words, online reputation isn't just one thing—it's a set of tactics executed across a number of different channels.
2. Why Is Online Reputation Management So Important?
Why should businesses care so much about online reputation management? Because ratings and reviews have become important to consumers.
How important? Very, very, very important.
89% of US consumers use online reviews/ratings to inform purchase decisions
They are especially influential with younger consumers:
93% of consumers ages 18–34 use online reviews/ratings to inform purchase decisions
Reviews and ratings are have an outsized impact on certain businesses, such as local firms:
97% of US consumers look at online reviews about local businesses
85% of consumers trust online reviews about local businesses as much as personal recommendations
Moreover, consumers are savvy about reviews and ratings—they notice volume, engagement, and sentiment:
Consumers read an average of 7 reviews of a local business before deciding to trust it
30% of consumers look to see whether a business responds to its online reviews
73% of consumers say positive reviews make them trust a business more
50% say negative reviews make them question the quality of a business
Put simply, online reviews/ratings are valued by consumers, read by consumers, and closely evaluated by consumers. That's why brands cannot simply ignore them.
3. How Should I Tackle Online Reputation Management?
So, how should you get started with online reputation management? The truth is that it isn't easy; to do it properly takes investment and dedication.
That said, there's a structured ORM process that can help every brand. It includes these five broad elements:
Step 1: Determine which platforms consumers use to evaluate/review your business and understand which have the most influence on your audiences.
Step 2: Ensure that you have an active account on each key platform, control the page for your business, and understand the channel's policies.
Step 3: Go through all existing reviews, flag those that appear to be spam, and respond to any issues that may have been raised.
Step 4: Create an ongoing process—once a week at minimum— for monitoring new feedback, addressing reviews, and flagging spam.
Step 5: Develop a comprehensive program for proactively addressing customer issues and encouraging positive reviews on various channels.
That's not where things end. Online reputation management is an ongoing endeavor; consumers don't stop adding new feedback and spammers are continually testing to see what they can get away with. On top of that, online platforms are constantly evolving their features.
Ultimately, online reputation management involves quite a bit of commitment and expertise. That may sound daunting, but it's absolutely worth it—the payoff for businesses of all sizes can be huge.
To find out more, check out the full infographic, Online Reputation Management 101: What Businesses Need to Know.

Learn more about the importance of online reputation management. Contact MDG today at 561-338-7797 or visit www.mdgsolutions.com.
MDG, a full-service advertising agency with offices in Boca Raton and New York, NY, is one of Florida's top branding firms. MDG's capabilities include print advertising, direct mail marketing, branding, logo design, creative, media buying and planning, radio and TV advertising, outdoor, newspaper, digital marketing, website design and development, online video advertising, infographic development, email marketing, video marketing, mobile marketing, content marketing, social media marketing, paid search marketing, and SEO. To learn about the latest trends in advertising and branding, contact MDG today at 561-338-7797 or visit www.mdgsolutions.com.