Online Sports Viewers Gain Marketer Attention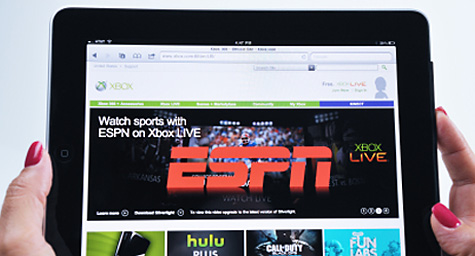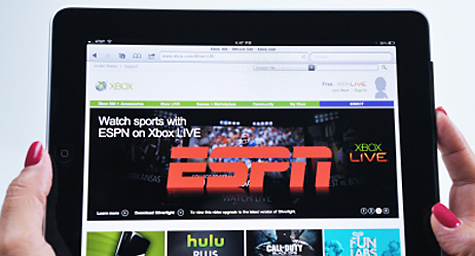 The digital sports environment is catching with consumers, mostly due to major shifts in new technology adoption and the appeal of watching sports content online anytime, according to the new report, "Sports Video Streaming: Ready for Game Time." eMarketer.com offered details on how advertisers are quickly getting in the game.
"Audiences use different screens in a fluid manner depending on time of day, location, and other factors," said Paul Verna, eMarketer senior analyst. "Many are multitasking on laptops, smartphones, and tablets, even while watching on TV at home."
The report showed that content owners who made sporting events available on as many devices and platforms as possible often achieved long-term gains in both viewership and loyalty. In 2010, the top four U.S. professional sports leagues each earned hundreds of millions of dollars in revenues from the paid content, advertising, and various other revenue streams.
Over the last few years, the growing demand for streaming has allowed content providers to show major sports competitions for free and through special subscription services. As a result, advertisers have raced for a place in these streaming broadcasts and have discovered that digital sports are rapidly redefining online sports marketing.
MDG, a full-service Florida advertising agency with offices in Boca Raton and New York, NY, specializes in developing targeted Internet marketing solutions, exceptional creative executions and solid branding and media buying strategies that give clients a competitive advantage. Our core capabilities include print advertising, branding, logo design, creative, digital marketing, media planning and buying, TV and radio advertising, customer relationship management, loyalty programs, public relations, Web design and development, email marketing, social media marketing and SEO. View MDG's creative marketing portfolio.