Online Video Start-Ups Are Creating More Viewing Venues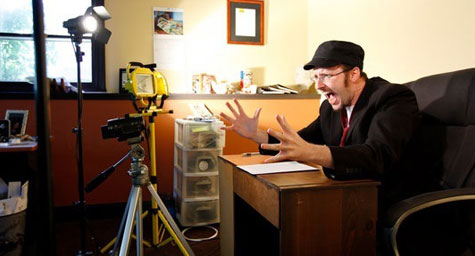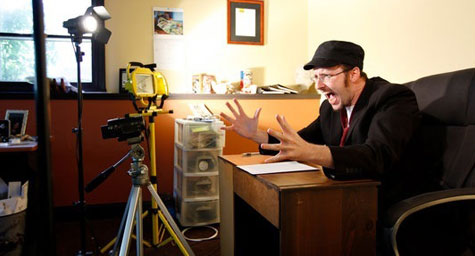 While YouTube appears to dominate the online video market, The New York Times reports that some online video start-ups are looking to expand the YouTube universe by creating new channels for online video viewing. Many of these start-ups are run by intelligent and ambitious casualties of the recession whose tech-related backgrounds are helping them create a new niche in the digital world.
One of these new online video hubs is Channel Awesome, which promotes online shows about video games, comic books, and various popular culture topics. Channel Awesome's main partner is Blip.TV, a company that distributes made-for-the-Web series and surrounds them with ads. Channel Awesome's most popular show attracts three million viewers each month, while some of Blip's production partners will earn at least $1 million in ad revenue from Blip alone this year.
"This ecosystem that we started working with in 2005 has finally come into its own," said Dina Kaplan, a co-founder of Blip. Ms. Kaplan attributes this evolution to the success of companies such as Channel Awesome, as well as Blip's relationships with mainstream advertisers like Procter & Gamble and the booming popularity of streaming video on televisions.
Realizing this new wave of competition and their shared dilemma regarding ease of discovery, YouTube has been programming its home page and putting a new emphasis on channels of content. The company recently acquired an online video production company called Next New Networks, and now the Next New producers are training new YouTube staff.
These new online video channels are attracting the greatest attention from young viewers, who many media analysts say are watching less television. The reason appears to be that these online video venues are developing shows more geared to their interests. This is an important development for advertisers who may want to look beyond traditional television and start advertising on Web series in order to target that coveted younger demographic.
Blip recently signed its latest content deal with the Collective, a management company that will steer more videos, and ultimately more views and ad impressions, in Blip's direction. While television was the star of the twentieth century, online video seems poised to take over in the twenty-first.
Read the NYT article about online video start-ups.
MDG, a full-service Florida advertising agency with offices in Boca Raton and New York, NY, specializes in developing targeted interactive marketing solutions, exceptional creative executions and solid branding and media buying strategies. Our core capabilities include print advertising, branding, logo design, creative, digital marketing, media planning and buying, TV and radio advertising, customer relationship management, loyalty programs, public relations, Web design and development, email marketing, social media marketing and SEO. View MDG's creative marketing portfolio.
Connect with MDG on Facebook, Twitter and YouTube