Pantone's Color of the Year Has Other Colors Green with Envy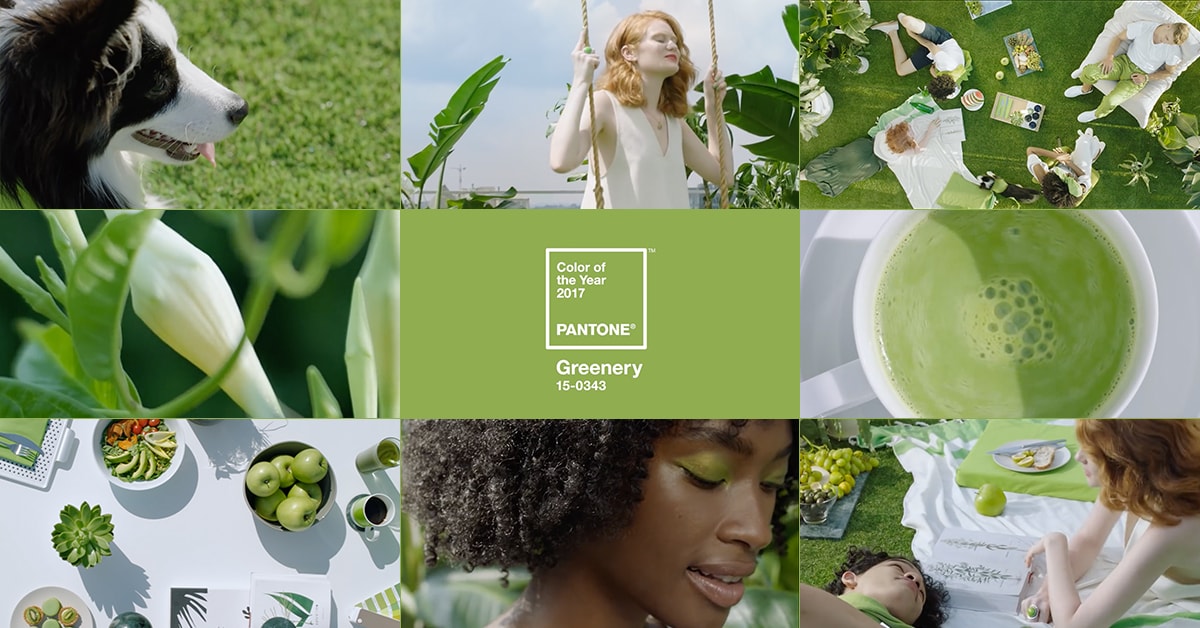 It looks like the color green has officially earned the green light from Pantone, and has been named its Color of the Year for 2017. What gives this company's color choice such collective clout? Pantone is the 54-year-old global expert on more than 10,000 shades. Every year, leaders in fashion, design, retail, marketing, and media anxiously await Pantone's pick of a preferred color, which will have a huge impact on the decisions and the directions of style-centric industries throughout the coming year. Pantone's Color of the Year for 2017 was recently revealed to be a bright shade of yellowish-green called Greenery. The bright, yet natural, shade is often seen in garden foliage on leaves of plants and blades of grass. Naturally, the soothing shade of green is supposed to invoke a sense of growth, renewal, and connection with nature. And the color green's association with ecological awareness is also meant to inspire a feeling of hope for a better political, social, and environmental landscape. AdAge shared more on what colored the Pantone's choice of Greenery for its Color of the Year.
The Growth of Greenery
According to executives at Pantone, Greenery is meant to fulfill the popular desire for revitalization and rejuvenation. It's also intended to symbolize our need to reconnect with nature, each other, and a greater purpose in life.
How Pantone Colors Our World
Pantone has been naming a Color of the Year for the past 17 years. Its choice continues to be a powerful cultural influence in many style-setting industries and introduces an abundance of business opportunities for brands. The company's color selection process for each year begins in the spring of the prior year as about 20 Pantone Color Institute employees search for the leading trends in fashion, art, media, and even on the street.
Brightening Up Business
Pantone collaborates with a number of different brands and products in all kinds of industries. In 2017, Pantone is planning to expand into the hospitality realm for the very first time through a partnership with Airbnb.
Airbnb began as a simple home-sharing company, and has rapidly evolved to include many more hospitality offerings, such as highly customized trips. Now, Airbnb is collaborating with Pantone to create personal travel experiences inspired by the shade, Greenery, starting in the spring of 2017. These customized trip experiences will range from a peaceful escape with an urban Zen master, to a revitalizing hike through the hilly terrain of San Francisco.
Pantone will also partner with the Butter London cosmetics company and the Keurig brand of kitchen appliances to create products inspired by the Greenery hue. And, this special shade of green has already made an appearance on the catwalks and in the collections of leading designers like Zac Posen, Cynthia Rowley, and Michael Kors.
With so many trendsetters, tastemakers, and business leaders inspired by Pantone's annual shade selection, you may be surprised to see just where Greenery sprouts up throughout 2017.
Discover the latest trends in marketing. Contact MDG.
MDG, a full-service advertising agency with offices in Boca Raton and New York, NY, is one of Florida's top branding firms. MDG's capabilities include print advertising, direct mail marketing, branding, logo design, creative, media buying and planning, radio and TV advertising, outdoor, newspaper, digital marketing, website design and development, online video advertising, infographic development, email marketing, video marketing, mobile marketing, content marketing, social media marketing, paid search marketing, and SEO. To learn about the latest trends in advertising and branding, contact MDG.