Pew Internet Study: The Demographics of Social Media Users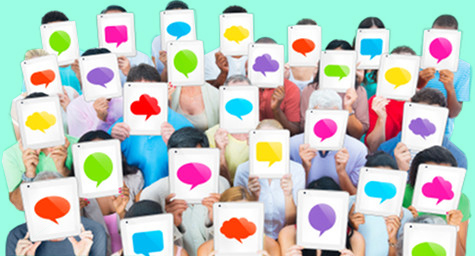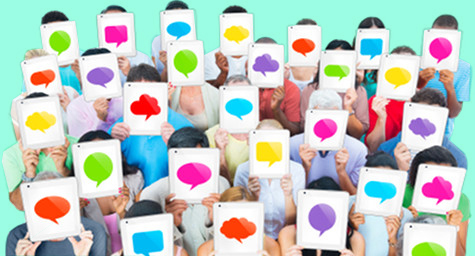 There's no question that social media has exploded into a mainstream means of online communication, but new research showed that Pinterest is rapidly approaching the status and success of leaders like Facebook and Twitter. While Facebook remained the runaway favorite, a recent Pew Internet study revealed that Pinterest attracted 15 percent of social media users in 2012, which is just slightly less than the 16 percent of users drawn to Twitter last year. While Pinterest may have been gaining ground on Twitter, it's important to note that the percentage of Web users on Twitter doubled over the last two years. Mashable.com posted the following highlights from this social media study.
The study showed that young people were generally more interested in social media than other age groups. In fact, younger users were 83 percent more inclined to be using social media than older age groups. Yet where Pinterest stood out from other social sites was that it was equally favored by users of all ages.
Another key distinction was that Pinterest had the widest gender gap, with women five times more likely to be using the photo-sharing site. Overall, women were more apt to be using social media sites than men, with the only exceptions being Twitter's slightly higher percentage of male users and Tumblr, where the breakdown was equal.
While there was little racial difference among social media users in general, some networks were more popular with certain ethnicities. Twitter and Instagram had more Hispanic and African-American users, Pinterest had more white users, and Tumblr had slightly more Hispanic users.
While there were definite distinctions among the people and their patterns on social networks, it was clear that social media has continued to grow and its future has never looked brighter.
Here are stats by social network: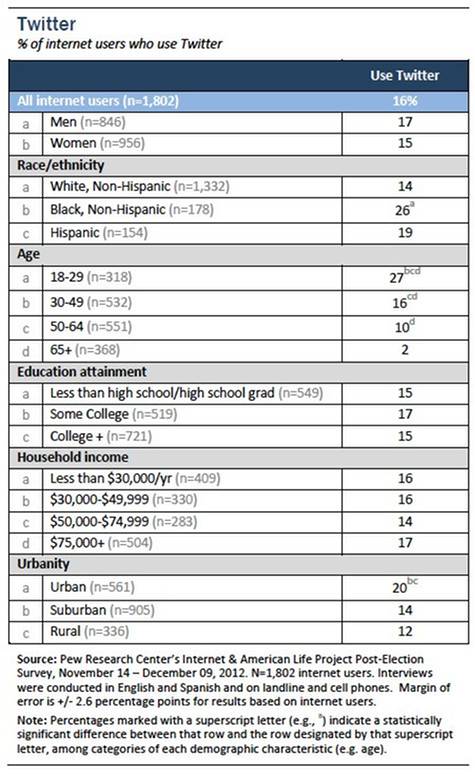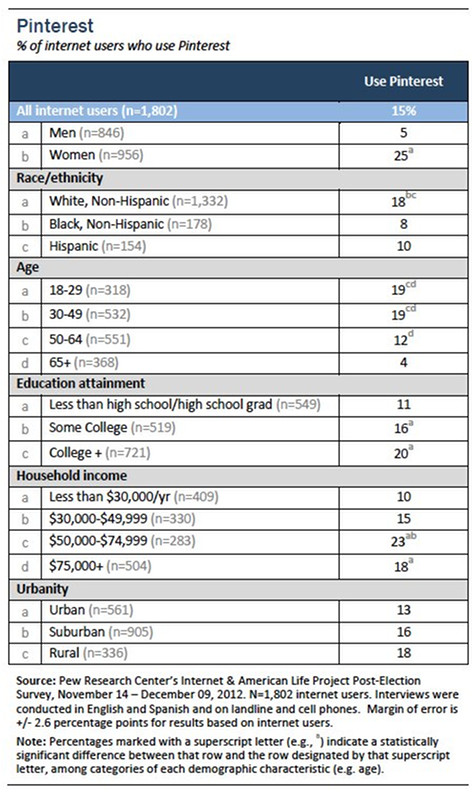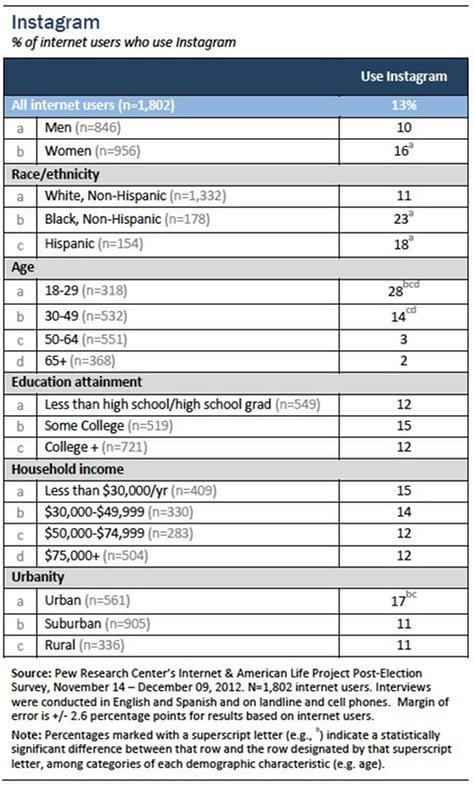 To learn more about the latest trends in social media marketing, contact MDG.
MDG, a full-service advertising agency with offices in Boca Raton and New York, NY, is one of Florida's top integrated marketing agencies. Our 360° approach uses just the right mix of traditional and digital marketing to reach your advertising goals. While some industries may fare better in print and others online, we strive to create a balanced approach, where traditional, social media, and digital marketing efforts support each other and your message is tailored to the medium. To stay on top of the latest trends in social media marketing, contact MDG.
Read more at Mashable.com.