Pew Study Reveals Huge Rise in Teen Use of Mobile Internet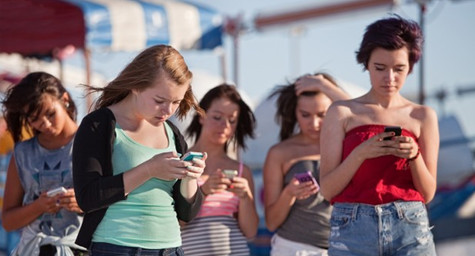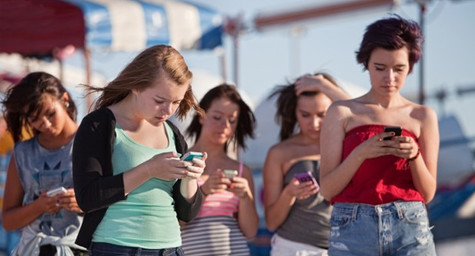 It's widely known that mobile Internet use has been soaring as more and more consumers purchase mobile devices like smartphones and tablets and use them on a daily basis. Now, teen mobile Internet usage is the topic of a recent survey from the Pew Internet & American Life Project, which supports this mobile momentum among the teenage population. It reveals that a huge majority of teens own cell phones and many have smartphones, yet the most noteworthy finding is that these tech-savvy teens use their mobile devices as their main means of accessing the Internet. RedOrbit.com revealed more from this study to show why teenagers are driving the future of the mobile Internet.
The study included 800 American teens between the ages of 12 and 17 along with their parents. The results indicated that 78 percent of teens in the U.S. own a cell phone and 47 percent of them possess a smartphone, with the number of young smartphone owners almost doubling in the last two years.
While nine out of 10 teens can easily access a desktop or laptop computer, one-half of teenagers say they are more apt to use their smartphones to go online than traditional computers and one-quarter of teen cell phone owners say the same. Girls and boys are equally likely to own a smartphone, but girls are more inclined to use their smartphones to access the Internet. In addition, 55 percent of older teen girls use their smartphones as their main means of going online. When tablets are factored in, the number of teens using mobile devices for Internet access is even larger, with three-quarters of teens using their mobile devices to go online.
Interestingly, the socioeconomic status of teens makes little difference in this mobile trend. In some cases, teens from homes with lower incomes and education levels are slightly more apt to use their mobile devices to access the Web, but generally teens are extremely frequent users of the Internet on all types of devices.
This clearly shows how teens are transforming the use of mobile technology into a regular part of their lives. As a result, this teenage trend is defining the patterns and path of mobile Internet usage in the years to come.
To learn more about the power of mobile marketing, contact MDG.
MDG is a full-service advertising agency and one of Florida's top digital marketing companies. With offices in Boca Raton, FL and New York, NY, MDG specializes in developing integrated 360° marketing strategies that give clients a competitive advantage. Our core capabilities include branding, logo design, digital marketing, print advertising, mobile marketing, email marketing, media planning and buying, TV and radio, video ads, Web design and development, content marketing, social media marketing, and search engine optimization (SEO). To stay on top of the latest trends in mobile marketing and advertising, contact MDG.
Read more at RedOrbit.com.