Pinterest Expands Ad Options to Be Part of the Big Picture for Small and Mid-Sized Businesses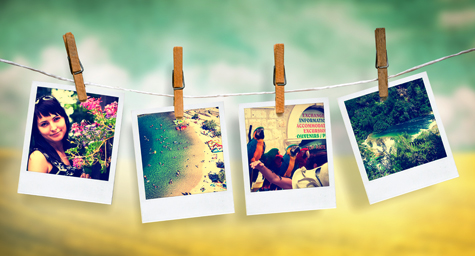 Pinterest is powerhouse in the social media spectrum, but many small and mid-sized businesses assumed it was only for big-budget brands. Well, Pinterest has big news for smaller companies because the social media site is now expanding its ad business to be the perfect platform for any size company. Time magazine explained how Pinterest is thinking big to target small.
This summer, Pinterest plans to broaden its advertising model to make ads viable for small and medium-sized businesses, on a cost-per-click basis to be served in specific Pinterest categories. This will differ from their prior process, which had set rates based on a cost per 1,000 views. With this new cost-per-click model, advertising on Pinterest will become more accessible, affordable, and amenable to smaller-sized companies. Pinterest plans to launch this ad model by the end of June.
Not only will this move position Pinterest as a viable and valuable vehicle for any sized business to add to its marketing mix, but it will also give the site a sharp marketing boost against rival social media platforms and search engines that use a similar system. The shift will pin Pinterest as a direct competitor to Facebook, Twitter, and even Google, since their business is built on their ad business.
While Pinterest came to fame through its social image, the site has recently been trying to reposition itself as a curated search engine instead of simply a social media site. In April, Pinterest debuted a more robust search engine to help users pinpoint specific products and experiences when they searched for broader keywords. This sharper search engine was also designed to display more ads, which now appear as promoted pins at the top of search results.
Now that Pinterest is ready to roll with an all-inclusive ad model, it appears that marketing on Pinterest is no longer out of the picture for small and mid-sized businesses.
Keep up with what's making marketing news. Contact MDG today at 561-338-7797 or visit www.mdgsolutions.com.
MDG is a full-service advertising agency and one of Florida's top branding firms. With offices in Boca Raton and New York City, MDG's core capabilities include branding, logo design, print advertising, digital marketing, mobile advertising, email marketing, media planning and buying, TV and radio, outdoor advertising, newspaper, video marketing, Web design and development, content marketing, social media marketing, and SEO. To discover the latest trends in advertising and branding, contact MDG today at 561-338-7797.