Pinterest Looks for a Few Good Men by Adding Gender-Based Search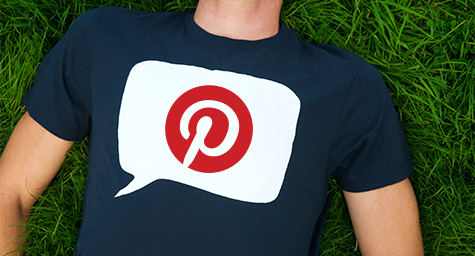 Pinterest came to fame by wooing women with wedding ideas, hairstyle hints, and home decor allure. But now the female-friendly photo site is trying to get more men to commit by filtering search results by gender to meet their manly needs. This small search shift was spawned by the site's rapidly growing male user base. According to recent research, Pinterest doubled its volume of active male users during 2014, plus men comprised one-third of new site signups in the United States alone. And the site's newer Asian and Indian markets are already popular with both genders. To help maintain this male momentum and lose their ladies-only U.S. label, Pinterest is now pursuing men to make them discover that that the site is a place for discovery for both men and women. NYDailyNews.com reported on this effort to bring in the boys.
Filter Factors
Men will now be able to filter site searches by gender to ensure that they find what they need with ease, whether it's styles of men's apparel to quick "guy grub" recipes. This will ensure that their search results are relevant and enhance their user experience.
While Pinterest is trying to be more gender-neutral, users will also be able to search for pins for both men and women at once. The company realizes that many users come to the site looking for gifts ideas and inspirations for the men and women in their lives. They ultimately want to Pinterest to be all things to all men — and women.
The Big Picture
In reality, the reason for aiming to attract more men is to appeal to more advertisers. According to the company, this small gender-friendly shift in search results is the just the beginning of many more improvements designed to draw advertisers.
In fact, the company is currently considering offering more intent data to help marketers better target their ads. So in addition to giving brands greater exposure by actively growing their user base, Pinterest's ability to provide user intent data would help advertisers better target their ads to reach the users most likely to purchase their products.
Don Faul, head of operations at Pinterest, told the Wall Street Journal, "Pinterest is not a traditional user-generated content platform, it's a place where people are coming to discover new businesses, new brands and new products." He added, "Our users are expressing their future intent."
Get the latest updates in social media marketing. Contact MDG today at 561-338-7797 or visit www.mdgsolutions.com.
MDG is a full-service advertising agency and one of Florida's top branding firms. With offices in Boca Raton and New York City, MDG's core capabilities include branding, logo design, print advertising, digital marketing, mobile marketing, email marketing, media planning and buying, TV and radio, outdoor advertising, newspaper, video marketing, Web design and development, content marketing, mobile marketing, social media marketing, and SEO. To discover the latest trends in branding and advertising, contact MDG today at 561-338-7797.