Pinterest to Follow Up with Users Via Engagement Retargeting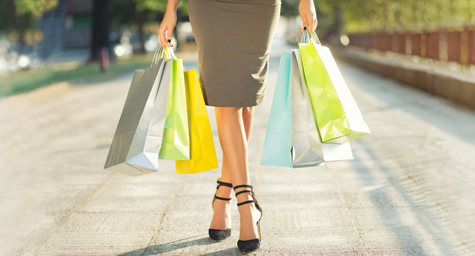 Pinterest is showing its interest in helping marketers re-engage users with its upcoming introduction of engagement retargeting. The social image-sharing site just announced plans to offer engagement retargeting, along with its decision to change the name of "lookalikes" to "actalikes." With engagement retargeting, marketers will be able to directly target Pinterest users who have expressed a direct interest in their pins by tapping, clicking, or pinning them to their boards. According to Pinterest, its pinners not only browse, but actually buy, with 87% purchasing a product they discovered on the site. Adweek.com shared more on why marketers should be interested in Pinterest's new additions.
Pinterest has been focused on retargeting over the past few months. Its new engagement retargeting comes soon after the June debut of its new ad-targeting features.
Research has shown that users who engage with a pin are more than twice as likely to make a purchase from the brand over the next 30 days than those who don't engage with the pin. Such strong signs of user intent can be extremely valuable to marketers. With engagement retargeting on Pinterest, marketers will be able to leverage this powerful user intent data to target their future ads. For example, marketers will now be able to find people who have previously purchased products from their website and directly offer them similar products or encourage them to buy new or seasonal items they may need in the future.
Pinterest plans to update its retargeting feature to support new events and event information that comes through a Pinterest tag. This tag identifies nine events, such as search, adding products to check out, and making a purchase.
Along with this new engagement retargeting comes Pinterest's renaming of lookalikes to actalikes. The name was changed because its audiences do more than simply share similar interests; they act a certain way. A user's past engagement actions have been repeatedly shown to express their future intent, which is why Pinterest is calling them actalikes. And using actalike data information to drive retargeting efforts will let marketers improve their overall campaign performance.
Pinterest plans to roll out engagement retargeting over the next few months.
Keep up with the latest updates in social media marketing. Contact MDG.
MDG, a full-service advertising agency with offices in Boca Raton and New York, NY, is one of Florida's top branding firms. MDG's capabilities include print advertising, direct mail marketing, branding, logo design, creative, media buying and planning, radio and TV advertising, outdoor, newspaper, digital marketing, website design and development, online video advertising, infographic development, email marketing, video marketing, mobile marketing, content marketing, social media marketing, paid search marketing, and SEO. To learn about the latest trends in advertising and branding, contact MDG.