Pitbull Brings Miami Sunshine To Alaska [Online Advertising]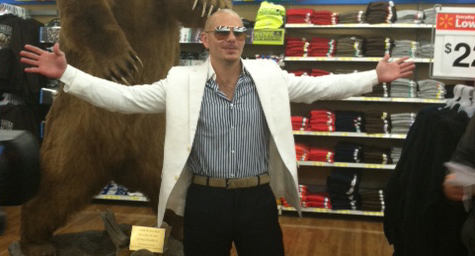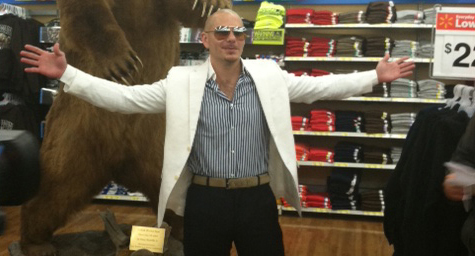 Rap star Pitbull was recently tricked into participating in an online advertising campaign for Walmart that resulted in the rapper being sent to the icy wilderness of Kodiak Island, Alaska. The idea was crafted by comedian David Thorpe, who thought it would be hilarious to involve the rapper in a Walmart's Facebook promotion that would send him to the store location that earned the most 'likes' from Facebook fans. MTV.com posted the details of this online advertising scheme.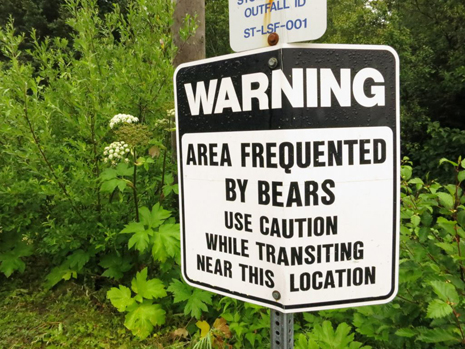 The joke was intended to literally send Pitbull into exile and it resulted in the rapper being sent to the freezing Alaskan tundra. His entire trip was documented through numerous photos posted on Walmart's Facebook page. These photos included snapshots of his visit to the closest Walmart store to meet with residents, along with his viewing of local traditions and even a performance at the nearby Coast Guard base. There were also photos of the rapper receiving his Kodiak Island survival kit filled with hiking boots and bear repellent, as well as pictures of him posing in the store with a giant stuffed bear.
Throughout the trip, Pitbull expressed his gratitude for the warm welcome he received from the residents of Kodiak Island. Ultimately, the trip turned into a cool online promotion for both the Walmart brand and the rap star's image.
To learn more about incorporating Facebook into your social media marketing strategy, contact MDG.
MDG, a full-service Florida advertising firm with offices in Boca Raton and New York, NY, specializes in developing targeted Internet marketing solutions, exceptional creative executions and solid branding and media buying strategies that give clients a competitive advantage. Our core capabilities include branding, logo design, creative, digital marketing, print advertising, media planning and buying, TV and radio, public relations, Web design and development, email marketing, social media marketing and SEO.
Read more at MTV.com.