Political Fundraising in the Social Media Era [Infographic]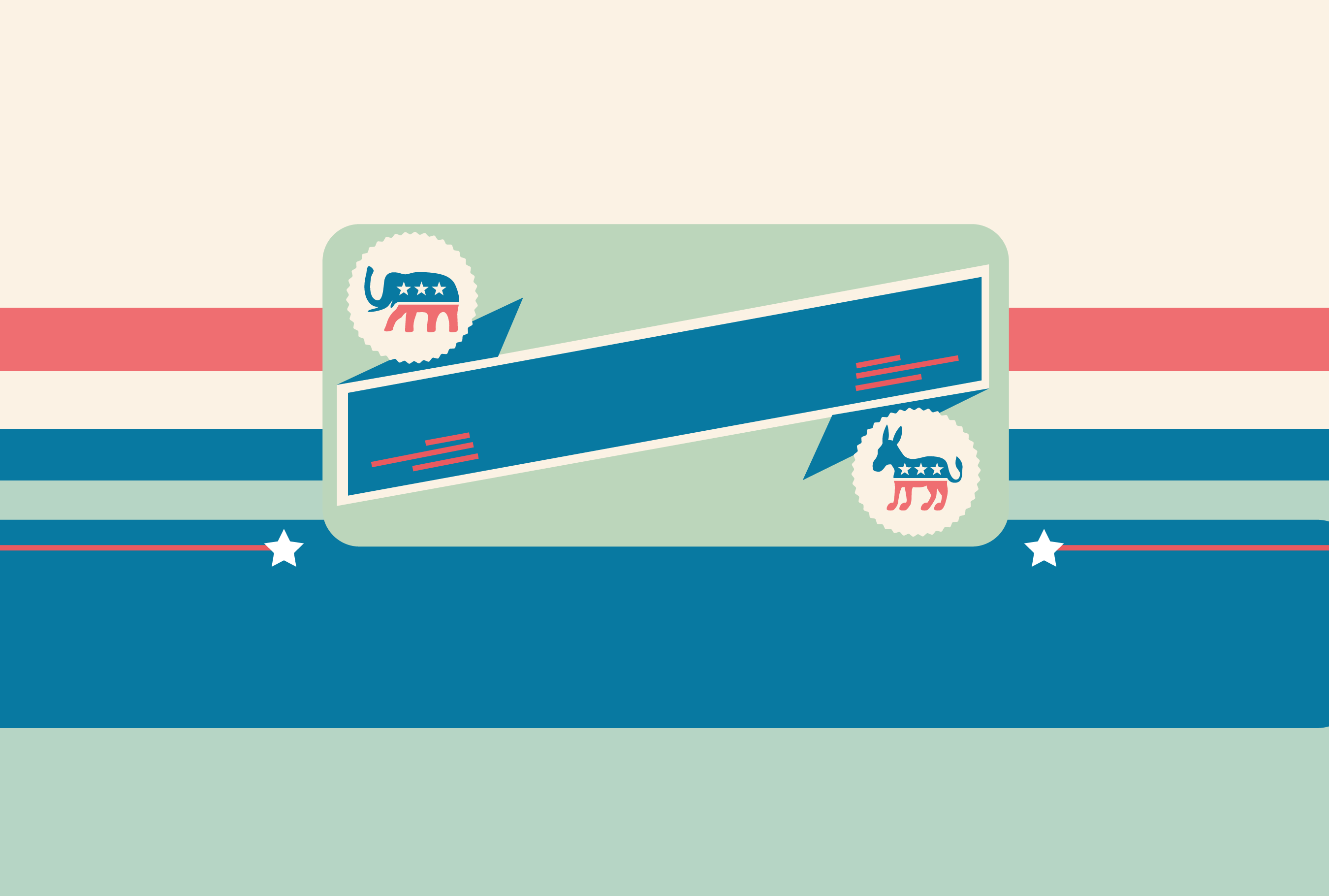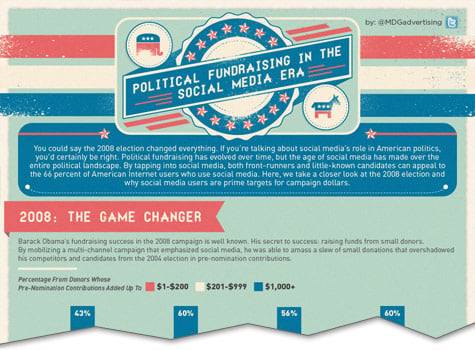 Social media made a major impact on the 2008 presidential election and completely changed the political landscape. In fact, the age of social media redefined the way candidates conduct their political fundraising by enabling them to directly target American social media users for donations, fundraising efforts, and outreach initiatives. For a closer look at the inner workings of social media fundraising, MDG created the following informative infographic. It clearly conveys how Obama leveraged online fundraising in 2008, as well as why today's social networks are hot spots for pursuing the politically engaged, well connected, and strongest supporters for campaign contributions.

Spread the Word
MDG, a full-service Florida advertising agency with offices in Boca Raton and New York, NY, specializes in developing targeted Internet marketing solutions, exceptional creative executions and solid branding and media buying strategies that give clients a competitive advantage. Our core capabilities include  branding, digital marketing, media planning and buying, TV and radio advertising, video marketing strategies, inbound marketing programs, Web design and development, infographic design, social media marketing, local search and SEO. View MDG's creative marketing portfolio.