Pop-Up Stores Prove Popular With Retailers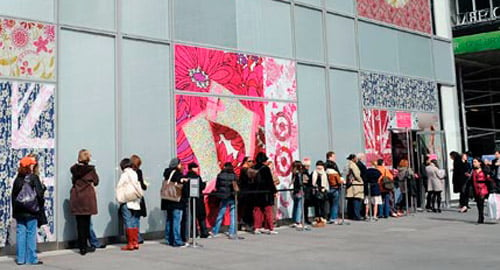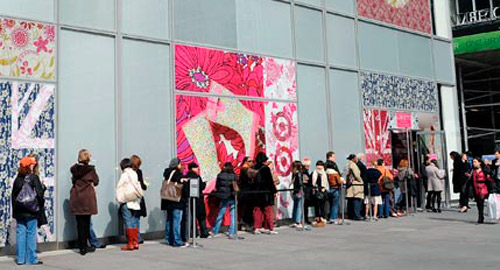 Pop-up stores are more than just shops that show up today and shut down tomorrow. They're actually part of a carefully planned retail strategy that enables business owners to take advantage of a high-traffic area during a busy time, such as the holiday shopping season, without having to commit to a lease and overhead costs for the remainder of the year, according to an article from AOL Small Business.
Pop-up shops usually take the form of a kiosk or temporary tenant in an empty building. With over 12% of retail storefront vacant due to the slow economy, landlords are embracing pop-ups as a revenue stream regardless of their limited time. Pop-up stores are also benefiting brands by allowing them to test new products, gain sales during peak shopping times and generate media buzz.
How are savvy retailers making pop-up stores a part of pop culture?
One entrepreneur discovered pop-up stores as the solution to working in retail without the hassles of a brick-and-mortar store. She launched an online bridal business, eTableTop, but soon transitioned to a pop-up store in order to meet new customers and increase revenue. Realizing it was possible to have the best of both worlds, the pop-up store served as the primary business during the busy bridal season, reverting to an online business in the off-season.
Another online seller looking to expand its business through a pop-up store is Matcha Source, a Los Angeles-based website selling tea. Striving to broaden the company's reach and generate buzz, the business opened a pop-up store in a vacant space in New York City last June. While there were expenses involved in setting up the store, the low rent and high exposure made for a very worthwhile marketing effort.
Pop-up stores are not a new trend and actually have a long history of success. From large corporations like Target looking to experiment, to small start-ups trying to maximize a lean budget, pop-up stores have proving effective and efficient for all kinds of businesses.
Today, pop-up stores are a tried-and-tried retail strategy that we can expect to see popping up more and more in the future.
Michael Del Gigante is president and executive creative director of MDG in Boca Raton, Florida. MDG is a full-service South Florida advertising agency, with offices in Florida and New York, with a proven track record for success in developing targeted digital marketing solutions, exceptional online executions, and solid branding and media buying strategies. For more information, call 561-338-7797 or log on to www.mdgsolutions.com.