Porsche is First Advertiser for Derek Jeter's Digital Media Venture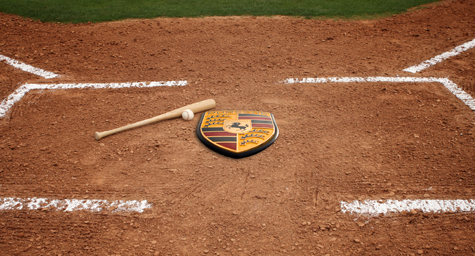 Just four months after launching his new digital media company, Derek Jeter has landed his first big league advertiser. Porsche has signed on as an "event sponsor and advertiser" for the formerly ad-free start-up, The Player's Tribune. The site allows athletes to create, edit, and share their own content. A soft launch in October helped the digital publishing venture establish its own voice before reaching out to potential sponsors, reports Adweek.
Much of the site's early success can be attributed to the formidable team of athlete-editors Jeter has assembled. The Who's Who of sports greats includes NASCAR's Danica Patrick, NBA star Kobe Bryant, the NFL's Russell Wilson, and Stacy Lewis of LPGA fame. Not surprisingly, a number of well-known brands have expressed an interest in partnering with the site.
"They like our mission. They like what we're doing," says Jeter. "They find the stories interesting. It makes me excited."
Although Jeter didn't reveal what other big advertisers might be interested in coming onboard, brands such as Nike and Gatorade were quick to pay tribute to Jeter's final MLB season, making them likely prospects. Other marketers might include brands the athlete-editors have forged relationships with in the past.
The Player's Tribune president, Jaymee Messler, says the site hopes to create "integrated brand opportunities" that connect with the "authentic" voices of the athletes. She promises, "We're going to see a lot more of that."
AOL has already partnered with The Player's Tribune to distribute the exclusive content. Dermot McCormack, AOL's president, says he's excited by the opportunity this gives fans to know these athletes on a more personal level.
"Access is everything. If The Player's Tribune and Derek Jeter have something that's really strong, it's that they built this access."
Ultimately, Jeter hopes his new digital publishing venture will attract everything from brand integration to native advertising. If nothing else, earning the trust of a respected brand like Porsche should put The Player's Tribune on the road to success.
Stay on top of what's happening in today's digital media landscape. Contact MDG today at 561-338-7797 or visit www.mdgsolutions.com.
MDG, a full-service advertising agency with offices in Boca Raton and New York, NY, is one of Florida's top branding firms. MDG's capabilities include print advertising, direct mail marketing, branding, logo design, creative, digital marketing, media buying and planning, radio and TV advertising, website design and development, online video advertising, email marketing, content marketing, social media marketing, and SEO. To learn about the latest trends in advertising and branding, contact MDG today at 561-338-7797 or visit www.mdgsolutions.com.