Porsche Shifts To 'Everyday' Image With New Ad Campaign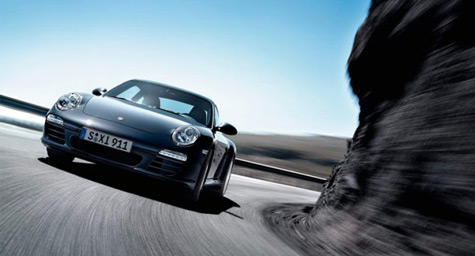 http://www.youtube.com/watch?v=O-Lq3mHgNOI
Long perceived as exotic cars and weekend toys, Porsche is hoping to drive home the everyday appeal of its vehicles with a new advertising campaign called "Engineered for Magic. Everyday." Automobile magazine reports that the campaign includes TV, print, online, mobile, direct mail and a cinema promotion.
"The magic of Porsche is how thoroughly the cars transform your everyday, routine driving," said David Pryor, vice president of marketing of Porsche Cars North America. "It's the only car in the world that combines true sports car exhilaration and the drivability for daily use. This campaign brings this fact to life, painting a bigger picture of the real Porsche value proposition, in some cases through the words and images of owners themselves."
The campaign is built around the Web site, PorscheEveryday.com, which allows owners to share their daily driving experiences online. The site also features professional videos and images, as well as content from owners.
For the launch of the campaign last month, Porsche sent 200 Flip video cameras to select owners and asked them to create videos about their Porsche experiences. The company also asked for photos, videos and stories from all of its owners, dealers, the Porsche Club of America and its more than one million Facebook fans.
In addition, the company has partnered with the Reelz channel to select ten amateur filmmakers to submit films about Porsche's everyday appeal. The winning film will be shown in cinemas around the country and on the Reelz channel, which may just give Porsche a magic touch with audiences.
MDG, a full-service Florida advertising agency, with offices in Boca Raton and New York, NY, specializes in developing targeted Internet marketing solutions, exceptional creative executions and solid branding and media buying strategies that give clients a competitive advantage.Our core capabilities include print advertising, branding, logo design, creative, digital marketing, media planning and buying, TV and radio advertising, customer relationship management, loyalty programs, public relations, Web design and development, email marketing, social media marketing and SEO. View MDG's creative marketing portfolio.