New E-book: "A Marketer's Guide to the Empowered Healthcare Consumer"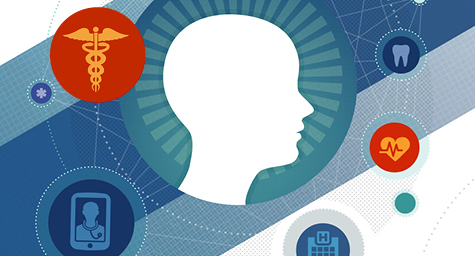 In the post-Obamacare landscape, doctors may still give shots, but it's the patients who are calling the shots. Armed with greater access to information and a slew of new healthcare options, consumers have never had greater control over their own health. A complimentary new e-book from MDG, A Marketer's Guide to the Empowered Healthcare Consumer, explains how healthcare brands can earn the trust and loyalty of these next-generation decision makers.
Readers will learn about the powerful dynamics driving the stampede of "online diagnosers," and why doctors are increasingly being left out of the process. They'll discover that, while the Affordable Care Act has been an industry nuisance in some ways, it holds great potential in others. Hint: savvy marketers have much to gain by recognizing the long-neglected needs of the newly insured. Also, in an ironic twist, learn how the Affordable Care Act is spawning a new breed of luxury healthcare consumers.
Here are some of the interesting insights and tactics detailed in A Marketer's Guide to the Empowered Healthcare Consumer:
Learn 12 simple steps you can take right now to power up your healthcare marketing.
72% of Internet users now search for health information online. Make sure you're there when their searches begin.
Discover how the recent boom in personal fitness, wellness, and medical technology can give marketers a competitive edge.
Learn about new opportunities created by Obamacare, and why you must act fast to benefit from them.
See why it's critically important for healthcare marketers to monitor their online reputations and how to keep yours squeaky clean.
Find out how a rise in alternative practices will impact the healthcare marketplace.
Get the lowdown on powerful new marketing channels, plus how to get the most from the ones you're already using.
With this information-packed e-book, healthcare marketers will gain valuable insight and easy to employ strategies to help them better understand and more effectively market to this lucrative new breed, the empowered healthcare consumer.
Download A Marketer's Guide to the Empowered Healthcare Consumer now, and feel free to share it with your friends and colleagues.
For more strategies on how to capture the empowered healthcare consumer for your brand, contact MDG today at 561-338-7797. 
MDG Advertising, a full-service advertising agency with offices in Boca Raton and New York City, is one of Florida's top healthcare marketing companies and branding firms, whose healthcare clients include Dental Care Alliance, MDVIP, Max Planck Florida Institute, HCA East Florida, Primary Pharmaceuticals, the biostation, and MD Now. MDG's core capabilities include branding, logo design, print advertising, digital marketing, mobile marketing, email marketing, media planning and buying, radio and TV advertising, outdoor, newspaper, video marketing, infographic development, Web design and development, content marketing, social media marketing, and SEO. To learn more about integrating digital strategies into your healthcare marketing plan, contact MDG today at 561-338-7797.