Programmatic Buying Responsible for Half of All Display Ad Purchases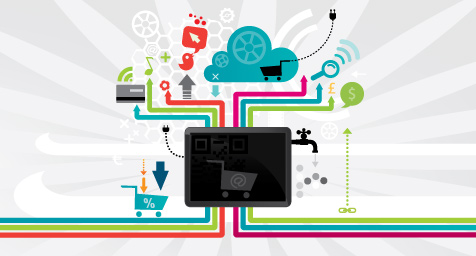 Programmatic buying—the purchase of ads automatically on online exchanges—will account for 53% of all digital display media spend by the end of 2013 and 83% by 2017, according to a recent forecast by MAGNA Global.
The analysis examined media purchases on both real-time bidding (RTB) platforms and non-RTB (NRTB) automated platforms. The U.S. spend on display-related digital inventory sold through RTB exchanges will reach $3.9 billion this year, and $3.5 billion on NRTB exchanges. By 2017, the combined total is projected to reach $17 billion.
Programmatic buying of digital video ad formats has lagged behind display in recent years, but MAGNA estimates this year 25% of inventory will be traded programmatically, and that proportion should climb to 69% in 2017.
The report did not include social ad formats, since most of the inventory is already transacted in a programmatic way, whether via RTB (such as with the Facebook Exchange) or NRTB (Facebook API).
Outside the United States, the percentage of ads purchased via programmatic buying is smaller, but growing. The UK, Netherlands, Australia, and France are projected to be become the most prominent markets for programmatic buying in the short and medium term.
Japan, Germany, Spain, and China, are expected to lag for some time due to various obstacles—including strict privacy laws, traditional publishers resisting change, and a slow-to-develop exchange infrastructure.
The projections indicate that programmatic buying is here to stay, and that it is set to become the dominant method for purchasing digital ads, especially in the U.S. Marketers will need to be well-versed in using both RTB and NRTB exchanges, and will likely increasingly rely on these platforms for media buys beyond display ads.
Leverage the latest opportunities in social media marketing and mobile advertising. Contact MDG today at 561-338-7797 or visit www.mdgsolutions.com.
MDG, a full-service advertising agency with offices in Boca Raton and New York, NY, is one of Florida's top creative ad agencies. Our core capabilities include print advertising, branding, logo design, creative, digital marketing, media planning and buying, radio and TV advertising, Web design and development, infographic development, online video advertising, email marketing, social media marketing, and SEO. For more about the reach and rewards of real-time bidding, take a look at MDG's infographic, "A Marketer's Guide to Retargeting on Facebook."