Pump Up the Volume on Email Strategy in Healthcare Marketing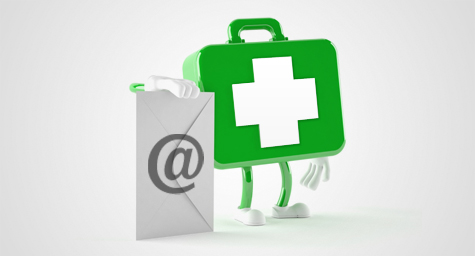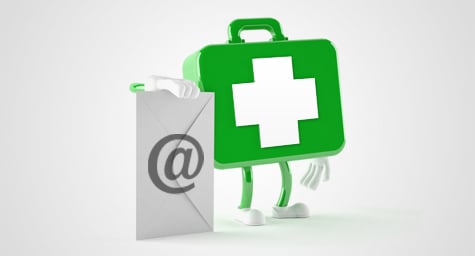 Email remains a mainstay in healthcare marketing as research continues to support its success in reaching and resonating with healthcare consumers. Such research shows that half of emails are opened within 24 hours of receipt and 86 percent are opened within three days. Not surprisingly, recipients have higher levels of engagement when the email content is based on their personal preference and the subject lines identify their particular conditions of interest. Interestingly, the email open and click rates are four times higher for oncology patients and caregivers than for specialty care recipients, and these oncology recipients display much higher levels of engagement. Since research makes such a strong case for email marketing, brands would be wise to keep it in their healthcare marketing strategies. To help maximize the impact of potentially powerful email marketing, MediaPost.com offered the following three tips.
1. Keep It Short and Straightforward – Emails should be designed to deliver essential information in a clear and concise package. It's important to only include things that people need to know, such as the main marketing message, contact phone numbers, websites, key campaign visuals, and a personalized patient story. Including too many facts and figures or repeating content too often will only bore recipients, nullify the message, and eventually lead people to unsubscribe.
2. Let Recipients Voice Their Content Choice – Just as people have become empowered about their healthcare choices, they expect and appreciate the same power in the types of healthcare marketing messages they receive. Offer email recipients a few content choices and they will literally target the marketing message to their unique healthcare needs. This will allow subsequent email marketing messages to be personalized with the content type they have selected, which has been proven to make the email open rate soar.
3. Make It Mobile-Friendly – Mobile's enormous popularity means that there's a good chance that recipients will open their emails on a mobile device. In fact, research shows that the mobile email open rate jumped 34 percent in 2011, while the desktop open rate decreased by almost 10 percent. To ensure that every email can be read by all recipients, make sure they're optimized for mobile viewing on a variety of devices. When designing for optimal mobile viewing, select only small images, since larger ones take longer to load and use a multi-column layout so it's easier for readers to tap and zoom on content.
Email continues to prove its effectiveness in healthcare marketing and these three smart strategies can only improve its open rate.
To learn how to improve your email open rate and increase your healthcare marketing results, contact MDG.
MDG, a full-service Florida advertising firm with offices in Boca Raton and New York, NY, specializes in developing targeted Internet marketing solutions, exceptional creative executions and solid branding and media buying strategies that give healthcare marketing clients a competitive advantage. Our core capabilities include branding, logo design, creative, digital marketing, print advertising, media planning and buying, TV and radio, Web design and development, email marketing, social media marketing, and SEO.
At MDG, our 360° marketing approach uses just the right mix of traditional and online media to reach your healthcare marketing goals. While some industries may fare better in print and others online, we strive to create a balanced approach where digital and traditional marketing efforts support each other and your marketing message is tailored to the medium. To stay on top of the latest trends in email marketing, contact MDG.
 Read more at MediaPost.