Punch Media Wants to Redefine Tablet Advertising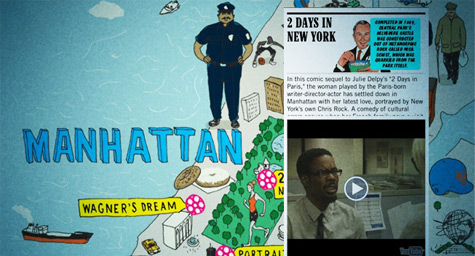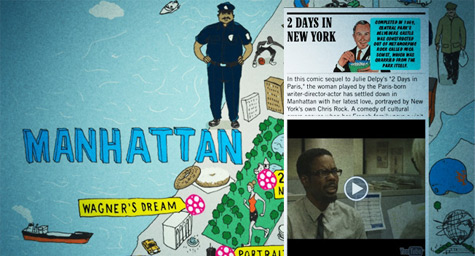 In an effort to advance tablet advertising in digital editions of magazines and newspapers, Punch Media has taken an innovative approach with its recently developed collection of apps-within-app that each open to a piece of interactive editorial content. Adweek.com explained the details of this new digital dynamic.
"We wanted to do an ad unit, but we wanted to reinvent how it works for the tablet's more deep, immersive experience," said Punch CEO and co-founder David Bennahum. "Tablets can do the emotional of the best TV advertising, and they can give you the deep dive of the best print advertising in terms of educating you. Creatively, the experience really couldn't work on the Web, couldn't work in print and couldn't work on television."
Marketers have been struggling to create tablet advertising experiences that rise to the quality of editorial since they often just re-purpose their print and Web campaigns rather than taking the time to understand how to best engage and educate tablet users. Now, Punch has come along to set the digital definition for tablet advertising. Their approach focuses on developing specific app-like ad units built around each sponsor. This differs from the current method of using Web-like pop-up ads or print-like ad pages.
"We wanted to create something on the tablet that was topical and relevant to the culture but could only exist on the tablet," added Mr. Bennebaum.
This new digital advertising model has already received approval from the Tribeca Film Festival, which became Punch's first sponsored partner. The duo struck a media barter exchange that involved first Punch building a Tribeca-sponsored ad unit within its app. In return, the Festival agreed to promote Punch at its high-profile events. Designed to be more of an interactive guide to the featured films than a typical advertisement, the new Tribeca app features a graphic map of New York City which users can browse to find information and watch previews of the movies produced within specific city sites. The result is a highly engaging tablet experience that is much more relevant and valuable to tablet users than simply viewing a digital banner.
Now, Punch is hoping that this new tablet advertising model will catch on with the rest of the industry. "Since the standard hasn't been written, now is the time to show what it can be," explained Mr. Bennebaum. "I think if we can fulfill that, you're going to get really nice returns in terms of the consumer appreciating your product, engaging with it and potentially consuming it."
To implement innovative online advertising to increase awareness of your brand and drive sales, contact MDG today at 561-338-7797, or visit www.mdgsolutions.com.
Read more at Adweek.com.