SEO Q&A from MDG: How Can a Local Business Raise Its Google Ranking?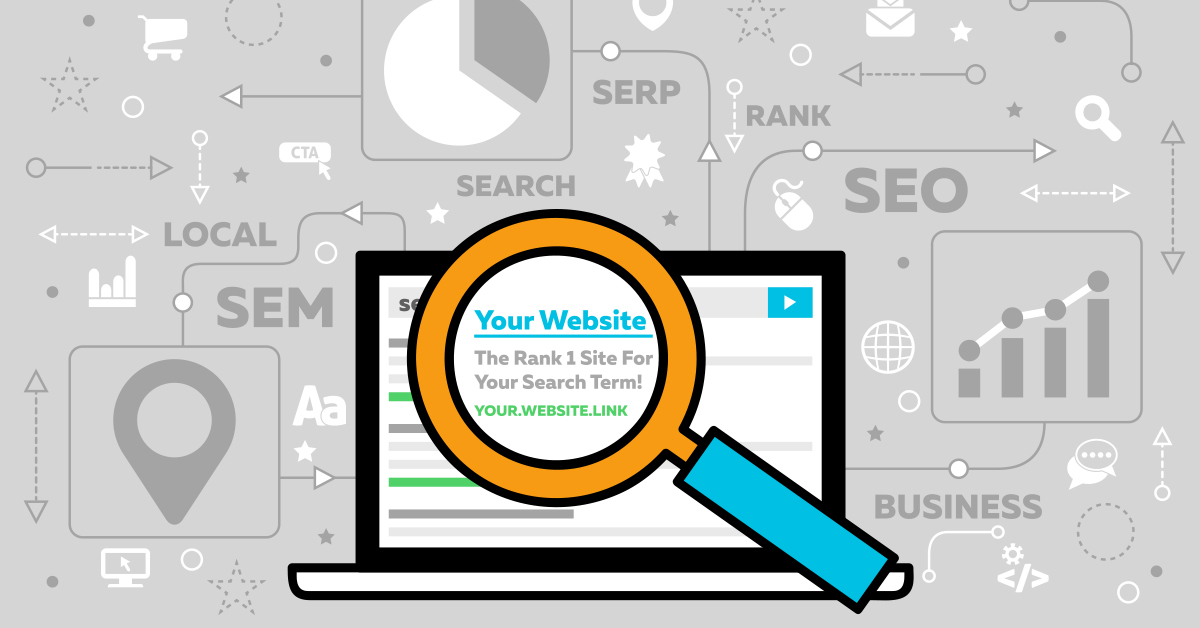 Are you lost on how to make consumers find your local business? You're not alone, because today's competitive business environment makes it harder than ever for a company to stand out from the competition. In today's digital age, the way to rise higher in Google search is through the savvy use of search engine optimization in your local business marketing tactics.
Search engine optimization is a complex practice and we're often asked about our secrets and strategies. If you follow these tips from MDG's SEO expert, you can keep your local business at the top of Google search rankings to make it the top choice for consumers.
Question: 
A good friend of mine runs a Pilates studio here in Albany. She was asking me how businesses move up in the ranks of Google when someone searches for, say, "Pilates Albany, NY." I told her I have no idea, but I know someone who just might be able to explain. Any secrets MDG can share?
Answer:
Your friend has stumbled into the world of search engine optimization and local business marketing. These are complex practices that require substantial research to comprehend and apply.
First, it's important for your friend to understand how search works. While she could do research on how to conduct a search-based local marketing campaign, what business owner has time for that?
So, here are four steps she should follow to improve her business's visibility in local search results:
Step 1: Consider the language her target audience would use to find the service her business provides. Examples include, "pilates studio Albany NY" or "pilates classes Albany NY."
Experiment by performing a few searches on Google to see what phrases Google suggests (either in the dropdown menu or at the bottom of the results).
Develop a comprehensive list of these phrases and terms. Tools like Google Trends are helpful for understanding how often people search for these keywords, and at what time of the year they search for them.
Step 2: With keyword research in hand, your friend must make sure those keywords are actually used in the content of her website's pages. The homepage content (i.e., the introductory statement), the title tag of the website (and subsequent pages), and the "service" pages should use language related to "pilates classes in Albany NY" or "pilates studio in Albany NY."  By using this language within the website, your friend is helping Google understand that the website is about a Pilates studio that operates in Albany, NY and provides classes and private instruction.
If you don't tell Google who you are (by writing about it), it will never be able to "rank" your business when people search using specific keywords related to Pilates in a specific area.
Step 3: Arguably the most important step, your friend needs to set up a Google My Business profile. This is the resource Google uses to sort and categorize local businesses in specific geographies. Google My Business is what populates those three map listings on a search engine results page (the listings with reviews/stars). It's likely that your friend's studio isn't the only Pilates studio in Albany, so it's important to put her business "on the map" by creating a Google My Business Profile.
There are many other listing services where she should create a profile, too, such as Yelp and TripAdvisor. A tool like Moz Local can help her do all of that, and it will make sure the information about her business is consistent across all of the listing websites that Google uses to understand who the business is and what it does.
It's absolutely critical that the business name, address, and phone number are consistent across all of the listing websites.
Step 4: Your friend should research and consider investing in Google AdWords. This is the advertising platform that allows local businesses to create and place ads in search results, for both smartphone and desktop. Since ranking for specific keywords takes time—and business owners rarely have time to implement and make that happen on their own—Google AdWords provides an immediate opportunity to direct users to your friend's website when they're looking for specific services or places—in this case, a Pilates studio in Albany NY.
This is great for local business owners with tight marketing budgets, because it's a "pay per click" model. That means an advertiser only pays when someone who searches for a specific word (such as "pilates classes Albany NY") clicks on the ad you created. It's a guaranteed way to get someone to your website, from Google, which has an interest in what you provide.
Setting up Google AdWords can be very difficult, but Google has engineered the platform to be easy to use with a bit of practice. There are large-scale companies out there like Reach Local that can do all of this for you, but they charge a fee in addition to requiring a budget, which goes directly to Google.
The key advantage to Google AdWords is that marketing/advertising spend can be quantified in terms of traffic acquired, emails acquired (i.e., leads), and phone calls generated. However, it does require setting up conversion tracking, which is part of analytics—and this is often beyond the comprehension of most local business owners.
Most consumers looking for a "pilates studio in Albany NY" are likely starting that search on their smartphone. Google AdWords allows the ability to serve ads specifically to smartphone users in a specific region that provides strong ROI and tends to support contacts to the business. All ads can be geo-targeted, which means they'll only be served in a specific area. Research shows that more than 50% of local searches lead a person to ultimately visit a place of business. That's a big deal if you own a Pilates studio—and it's worth a small investment in advertising.
All that being said, having a compelling professional website is the core of local business marketing (despite the world's obsessive use of social media).
In reality, as a business owner, your friend needs the following to build visibility on Google and successfully market a local business in a specific geography:
A professionally built, well-written (with geo-specific language), visually compelling, mobile-optimized website.
A Google My Business profile that's fully utilized.
Listings on all local business websites, such as Yelp, that include the business's name, address, and phone number.
A dedicated Facebook Business Page, Instagram Page, and LinkedIn Profile.
Profiles on yoga and Pilates websites/forums—with profile links back to the Pilates studio's website.
A dedicated marketing/advertising budget to invest in Google AdWords and/or Facebook Ads. I recommend starting with $500 a month.
The time to take online marketing seriously to effectively promote the business.
The resources to encourage customers, friends, and colleagues to review the business online—on Google, Yelp, or TripAdvisor.
I know that seems like a lot of work—and it is! But it's what it takes to start the journey toward building online visibility and helping the world find a local business—in the midst of dozens of other local businesses that do the same thing, and have already started down this path.
If your friend stays disciplined, invests in quality web development, and—at the very least—establishes a Google My Business profile—she'll be heading in the right direction. Facebook and Instagram are often the most attractive starting points for local businesses because they're incredibly easy to use. Social media is very effective for local businesses, but it's only one piece of the puzzle.
Search is a cornerstone of an effective digital marketing strategy—and dominating it will bring consistent business over time.
Find the answers to all of your SEO questions. Contact MDG today at 561-338-7797 or visit www.mdgsolutions.com.
MDG, a full-service advertising agency with offices in Boca Raton and New York, NY, is one of Florida's top branding firms. MDG's capabilities include print advertising, direct mail marketing, branding, logo design, creative, media buying and planning, radio and TV advertising, outdoor, newspaper, digital marketing, website design and development, online video advertising, infographic development, email marketing, video marketing, mobile marketing, content marketing, social media marketing, paid search marketing, and SEO. To learn about the latest trends in advertising and branding, contact MDG today at 561-338-7797 or visit www.mdgsolutions.com.